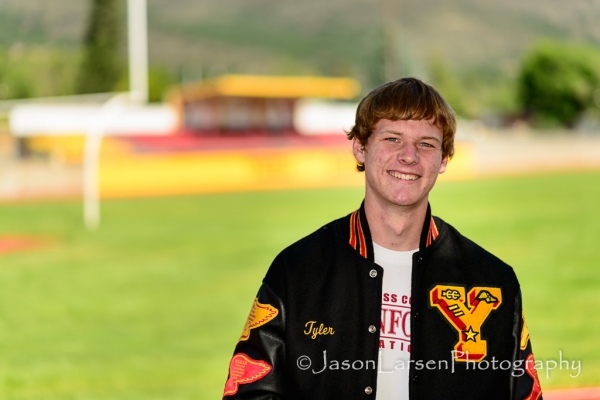 Last fall when senior portraits were being taken, Tyler and I had difficulty getting together to have senior pictures done.  We took a quick shot of him in the yard to submit to the yearbook with the thought of doing more photos soon.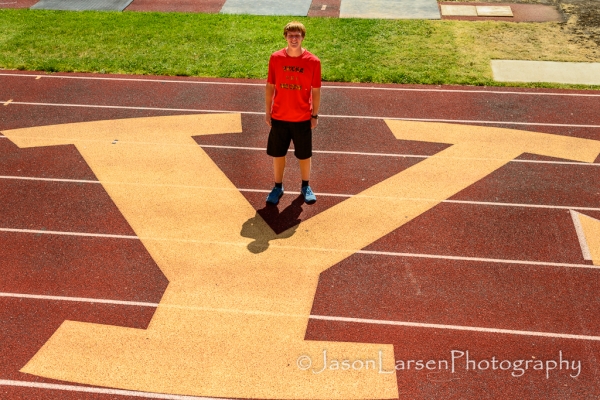 Well, when your son isn't crazy about having his picture taken and your Father is busy with work and a job change, things get put on the back burner.  Well, the week of graduation his Mother finally put her foot down and got us out to finish his senior portraits.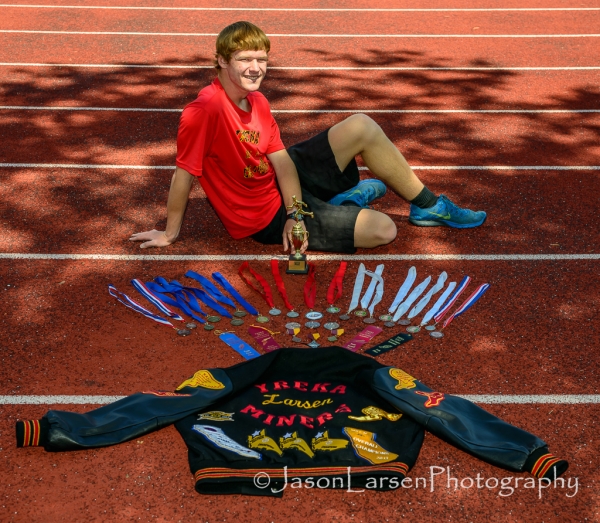 Because he was so involved with track, cross-country and soccer we decided to do his photos over at the high school track and soccer/football field.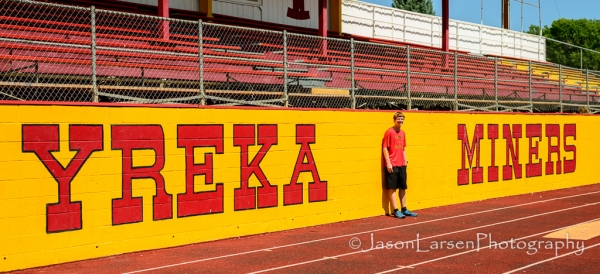 Taunya had him put all of his medals on for a photo…..You can't tell from this photo, but he was really pleased to do this. 🙂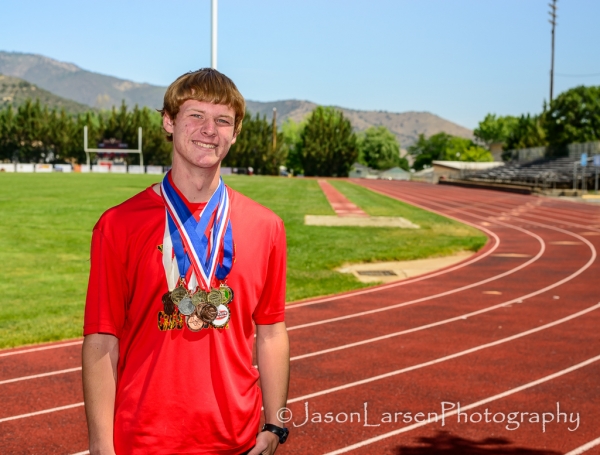 As Taunya continually pointed out to us, these aren't for you they are for me!  So we happily complied!
Here are the rest of the few shots that we took that morning.
Please follow and like us: