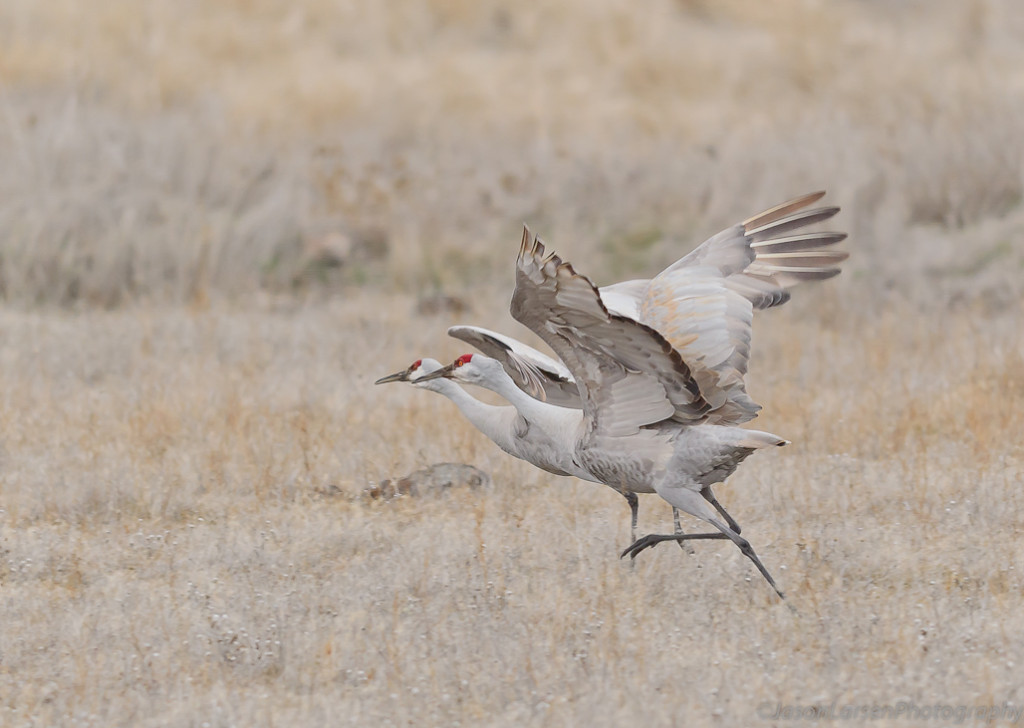 I spent another Saturday afternoon out at what is quickly becoming my favorite place to go photograph, the Shasta Valley wildlife Refuge.  The Nikon 300mm F/4 makes taking photos of birds so much more enjoyable.  It focusing is faster and the clarity is so much better than my zoom lenses.  I will probably have a lot of posts from the Shasta Valley wildlife refuge for two reasons.  One it is a great place to photography birds and other wildlife and second it is very close.  I've gone out to the reserve the last two Saturdays.  Last Saturday it was overcast and so the lighting was dim.  Yesterday the sun was shining brightly and I knew it would be a better day to take photos of birds because I could keep the shutter speed much higher and the iso much lower.
These sandhill cranes are fun to photograph.  I've only seen the two of them at the refuge and assumed that was all there was.  I brought this up today at church with a friend of mine, David.  He showed me some pictures he took with his phone out on his ranch, which is in this area, of a flock of a hundred or so sandhill cranes.  I was very jealous and told him to give me a call if he ever sees this flock again.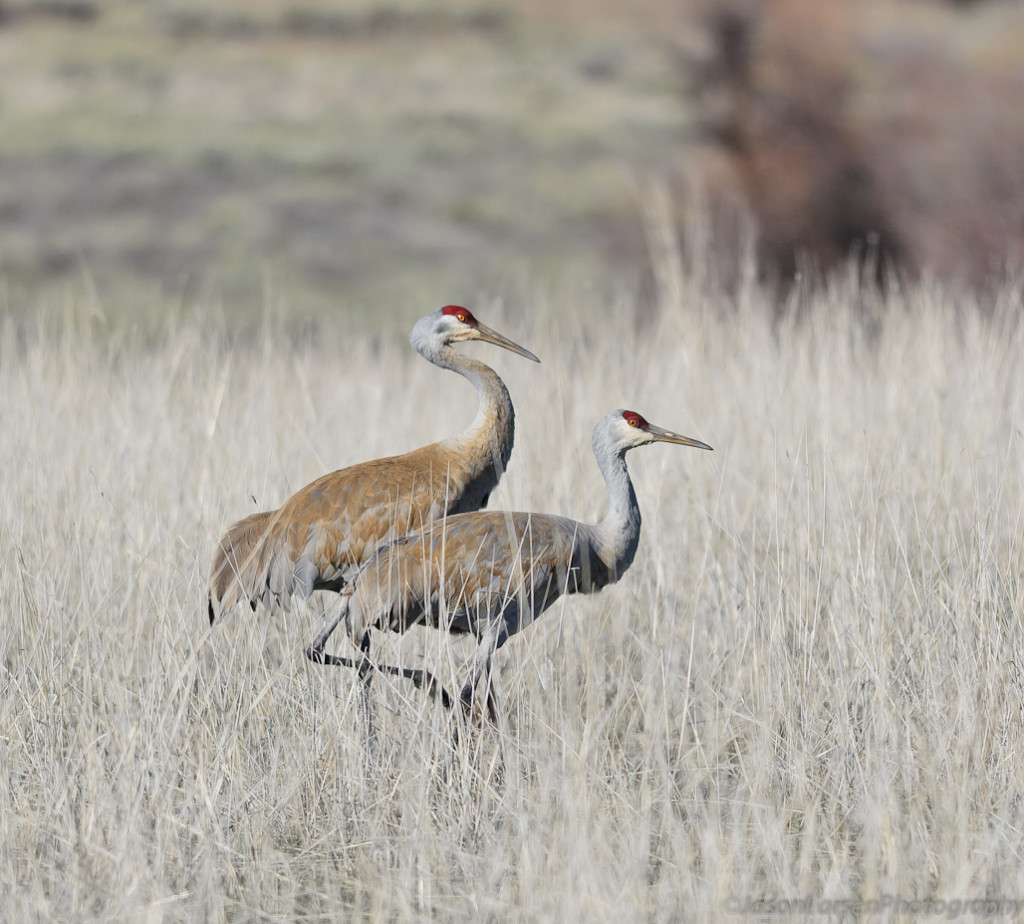 Last saturday I had to keep the iso between 400 and 2000 with the shutter between 1/800th and 1/125th to get an exposure.  This resulted in a lot of blurry images.  Either blurry due to movement or blurry due to "film" grain from a high ISO.  Yesterday I was able to use an ISO between 100 and 200 with shutter speeds from 1/1250th to 1/4000th.
I find these little black birds very difficult to photograph.  They move very fast and they have very little contrast even with a lot of sun is shining on them.  I always have to add fill light and recovery to bring out the detailing in their feathers.
I find that the 300mm f/4 is a great lens for macro work as well.  You can't get as close as you can with a true macro lens but you can isolate a small subject rather well with some significant magnification.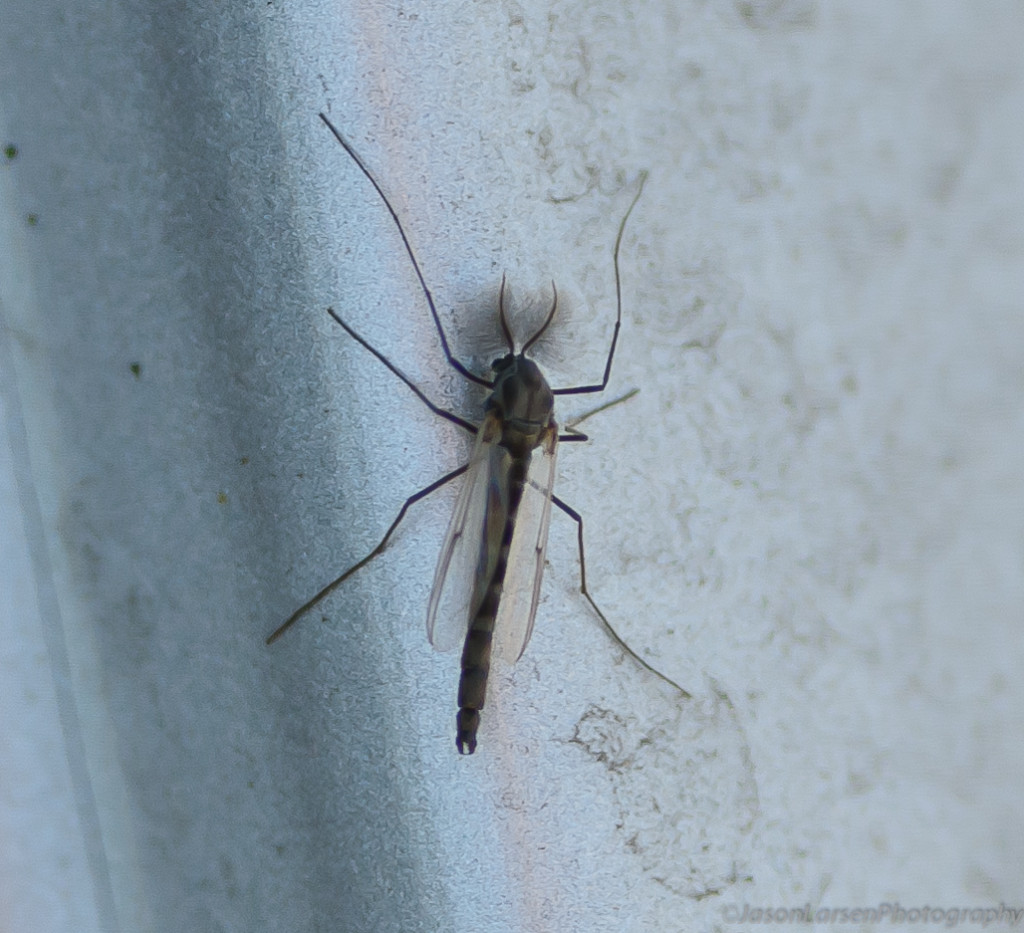 I'm not 100% sure what this bug is, but it looks similar to a mosquito.  Anyone know for sure?
I have a fascination with photographing birds of prey, they have a majestic presence as lords of the sky.  I wish I lived closer to the Klamath National wildlife refuge for this reason.  The collection of birds of prey this time of year is incredible.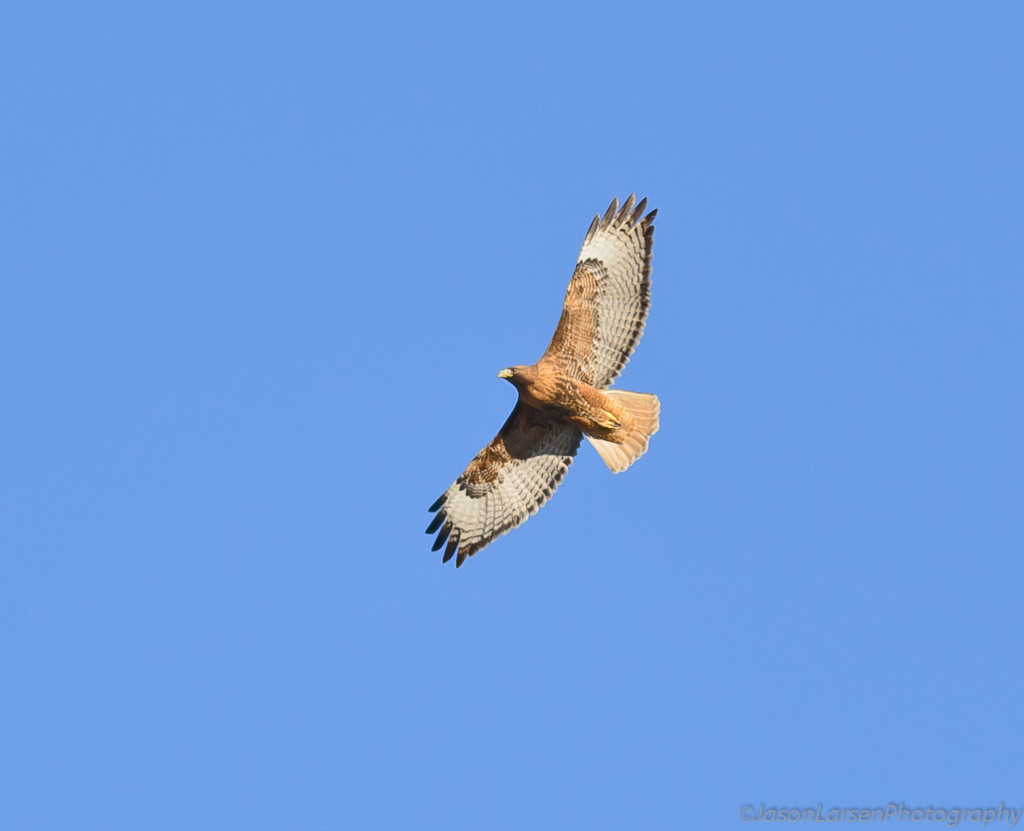 I was driving along the road scanning the sky for birds when something caught my eye on the ground.  By the time it registered that it was a large hawk, and I got my camera off the seat next to me, he had started to take off.  I was very disappointed for this missed oppportunity since he was so close and in a perfect position to photograph out my car window.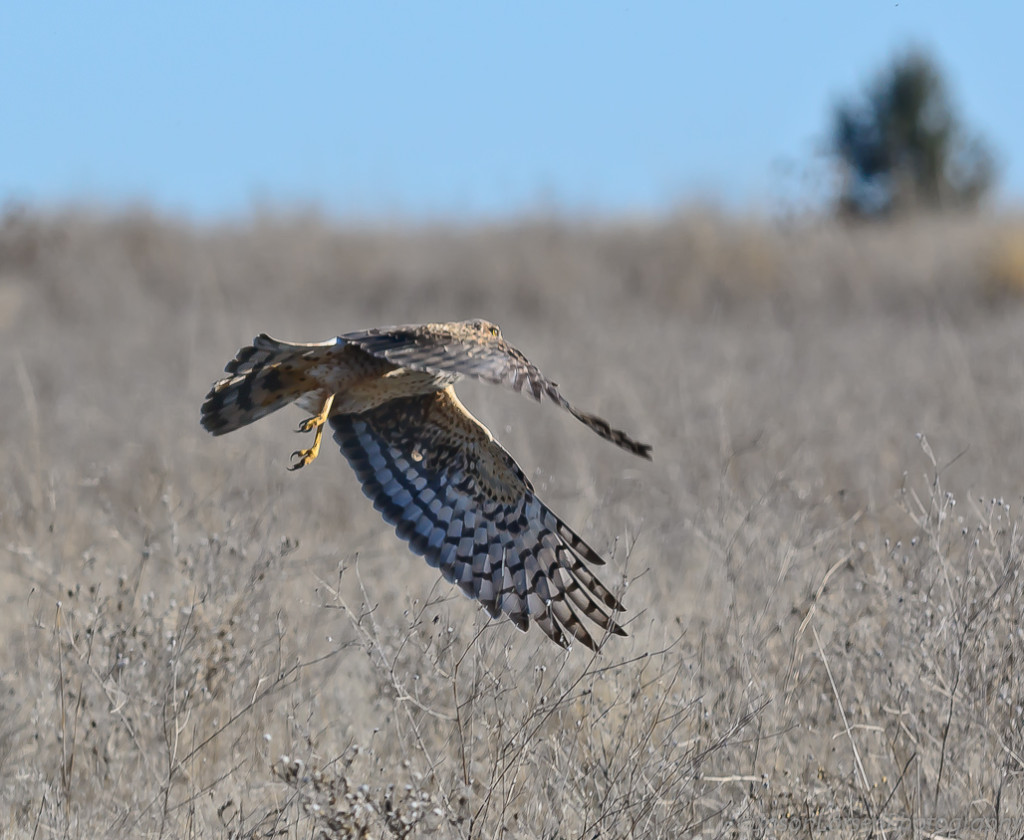 You can just see him peaking at me over his wing as he flies off.  I don't know if you can hear him as well, but at the time he was laughing and taunting me about the missed opportunity!
American Kestrils are a very small bird of prey.  I almost always mistake them for a songbird of some type.  I was driving along the road and saw this red bird sitting up on the power lines.  I got the camera out and captured an image.  As I zoomed in on the image I realized it was a kestril.  I took a dozen or so pictures of him as he looked at me over his shoulder sizing me up and assessing my threat level. I turned away from my shooting as another car came up from behind me and missed the shot of him taking flight off of the wire.  That really bummed me out because if I would have stayed focused I would have gotten a great shot of him with his wings extended.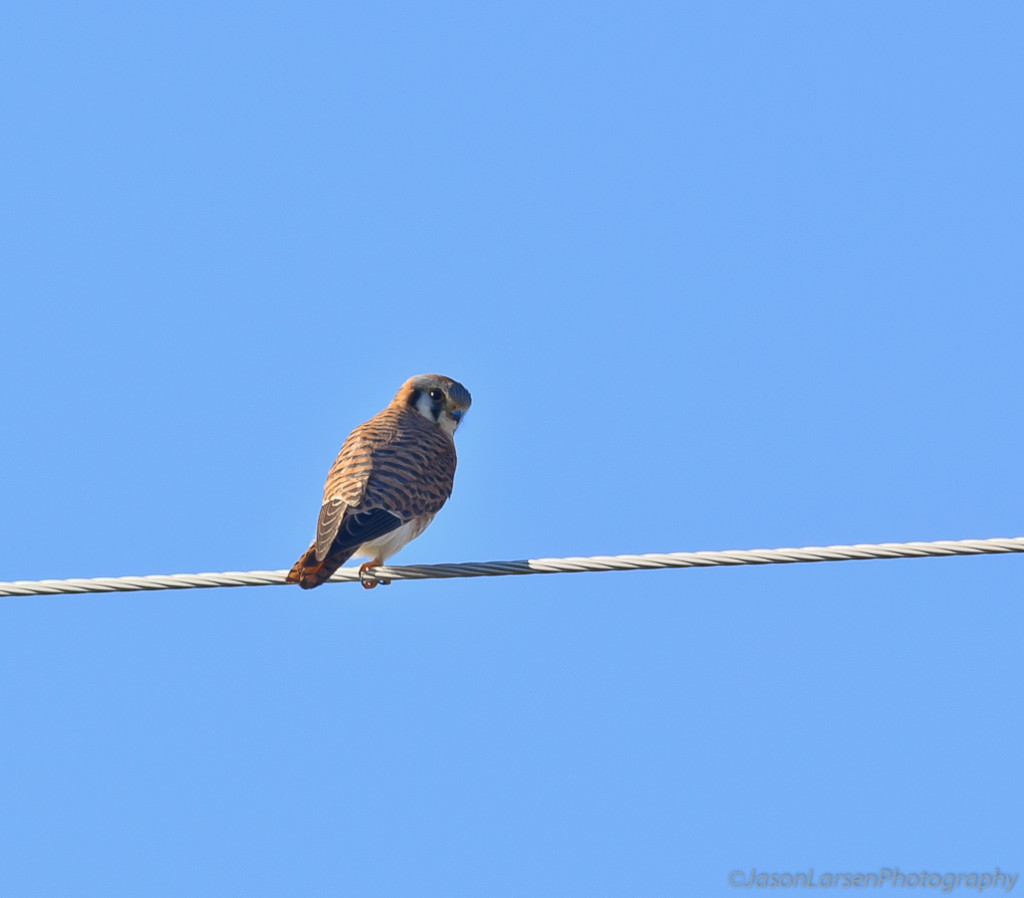 I love when I can capture a raptor hunting with Mt. Shasta as the backdrop.  Unfortunately this hawk was very far away, but I still liked photographing him as he circled in front of Mt. Shasta.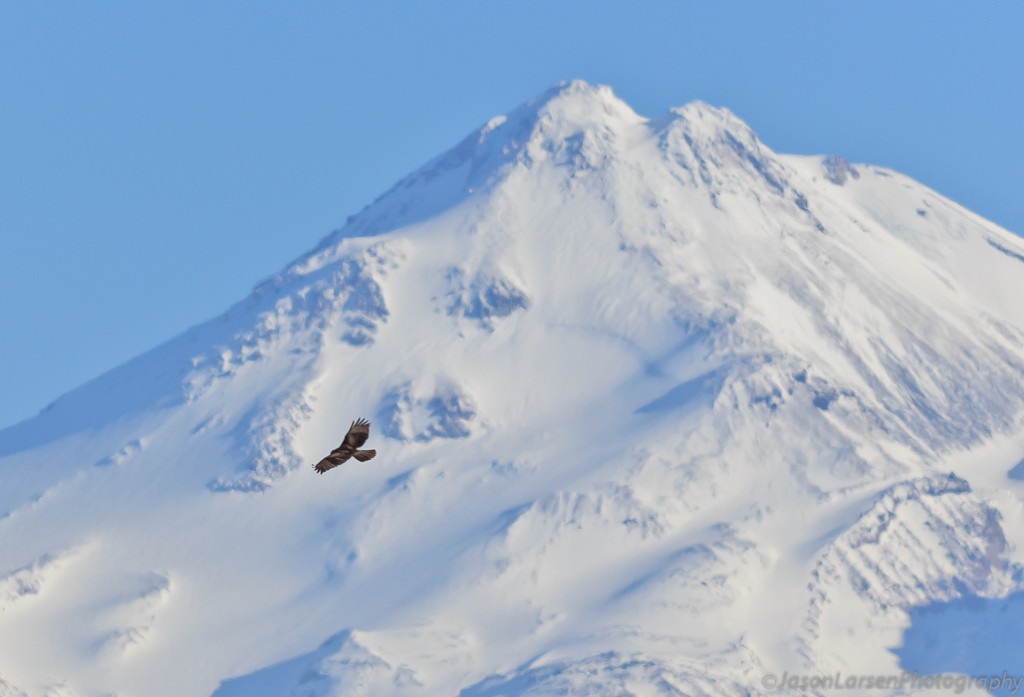 Well that is a summary of my photography excursion yesterday.  I doubt it will be the last one on the wildlife at the Shasta Valley wildlife refuge.  Every time I go out there I see many of the same birds, but I seem to be able to capture different images each time.
Thanks for reading, as always comments and critiques are encouraged in the section below!