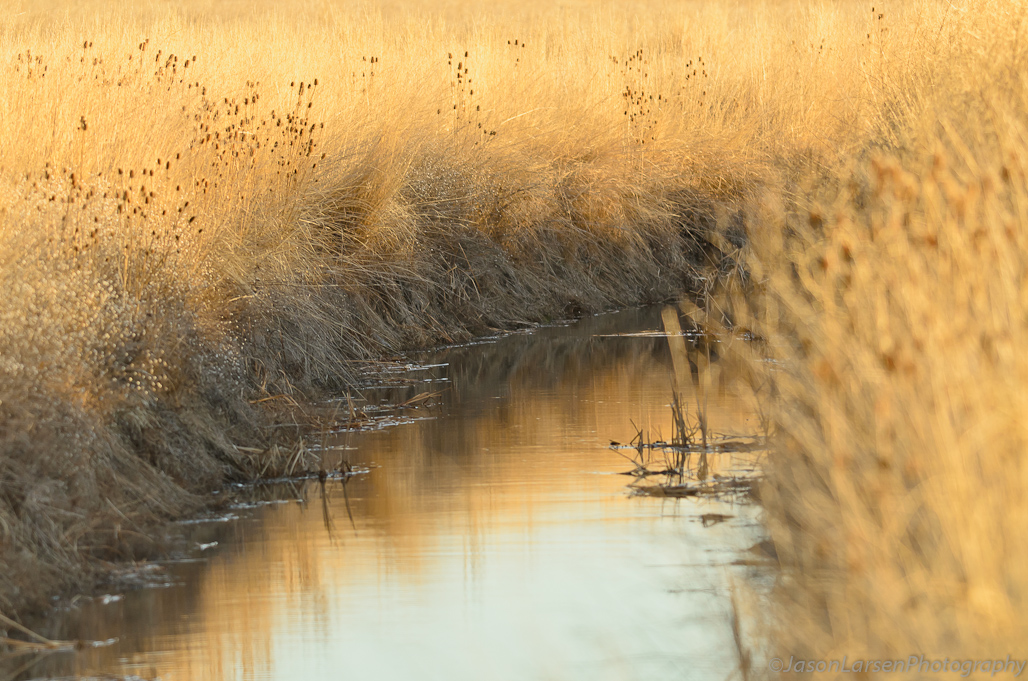 The Shasta Valley Wildlife Refuge is located in between Montague, CA and the Shasta Valley.   I usually go out to this refuge for the fly fishing on Trout Lake and Bass Lake.    I've seen pheasants here before but didn't see any this day.
I was using my D7000 with my Nikon 300mm F/4 lens.  I had the iso set between 250 and 400.  I shot in aperture exposure mode with the aperture set to f/4 to get as much light into the lens as possible and to help the camera focus as quick as possible.  This allowed the shutter speed to vary between 1/1000th and 1/4000th.
After taking pictures I came home and with a bird guild put out by the Department of Fish and Game on the birds likely to see at this refuge I was able to identify most of the birds I was able to capture on "film".
There were 3 different types of raptors the largest being the red-tailed hawk, then the Northern Harrier, and what I at first thought was a Peregrine falcon is actually an american kestril.   A small colorful raptor I at first mistook for a song bird of some type.
Red-tailed Hawk…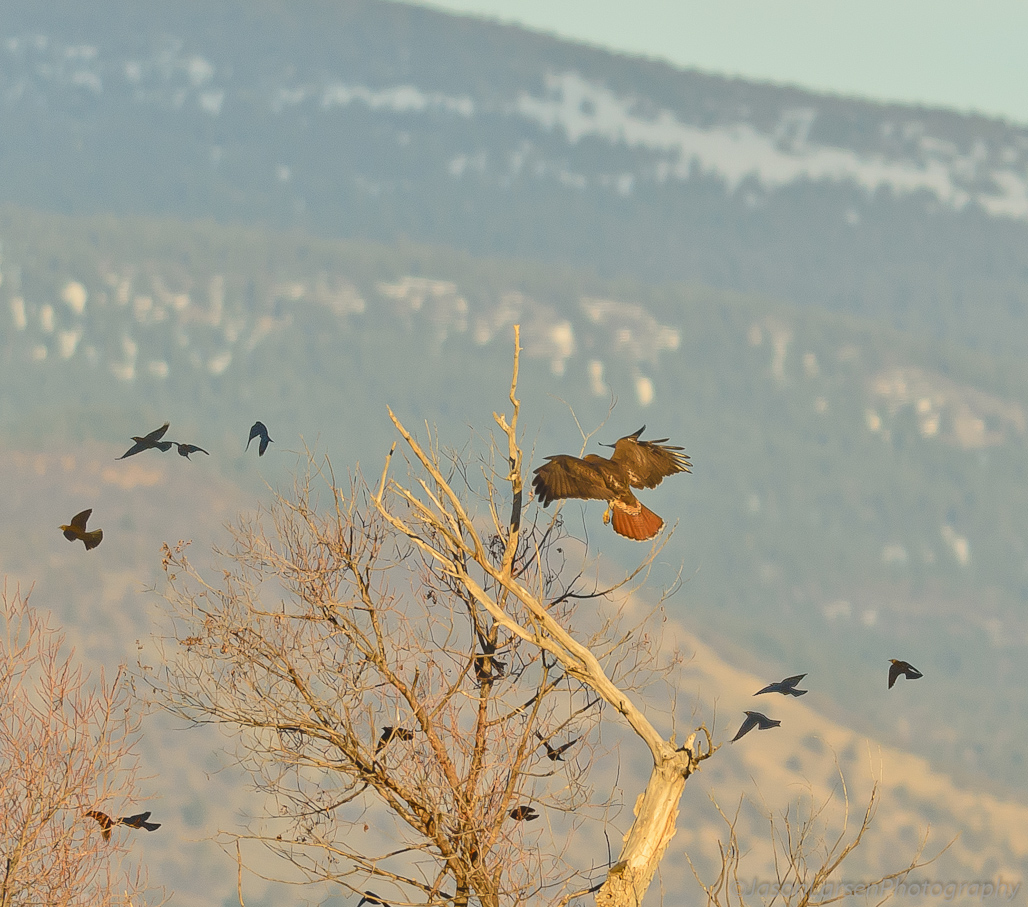 The American Kestril….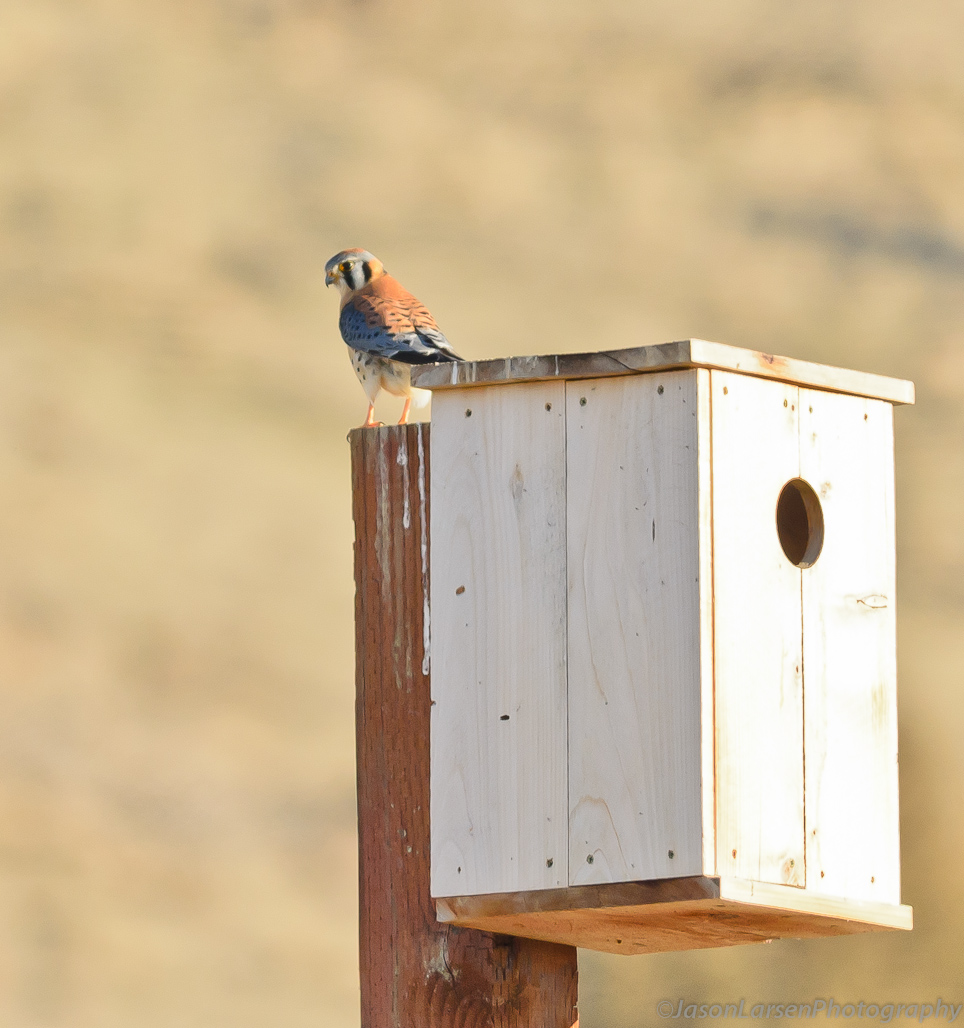 The Northern Harrier…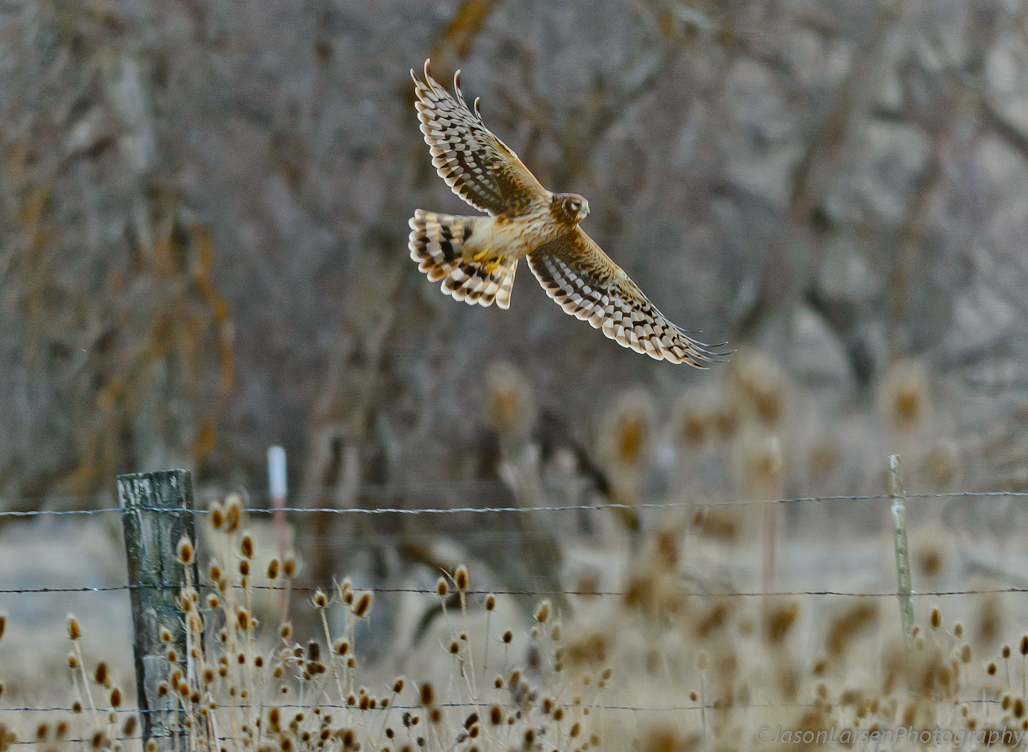 The Western Meadowlark…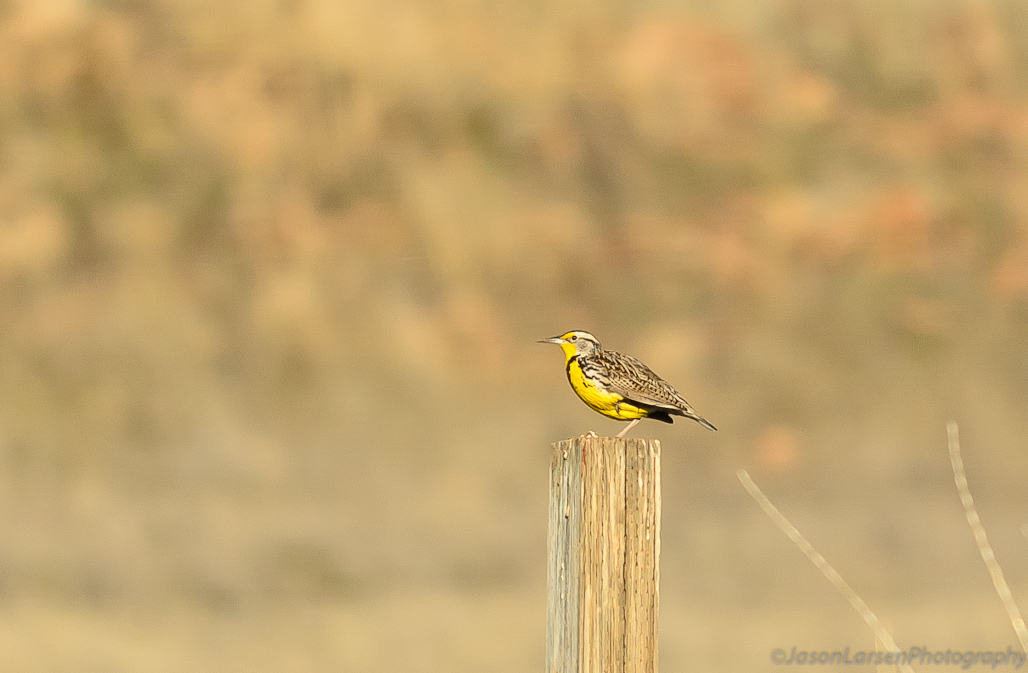 The Red Winged Blackbird…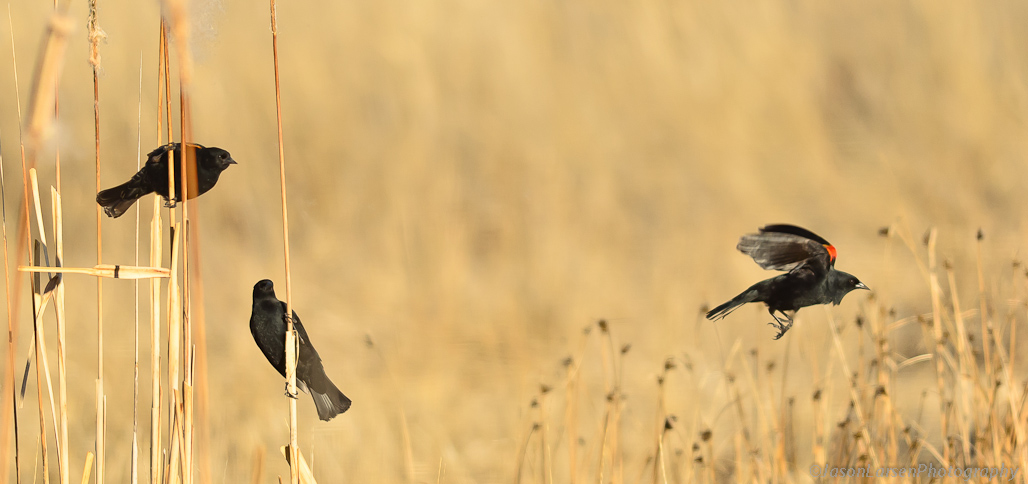 There were other birds like the black-billed magpie and some sparrows and finches.  The lakes had the usual water fowl for this are the american coot and mallard ducks.
I found an excellent spot to take a reflection photograph of Mt. Shasta in the future.  This day it was slightly windy so the water had a mild chop to it degrading the reflected image.
Overall this wildlife refuge has some beautiful scenery.  I wasn't familiar with where the birds would be so I spent a lot of time walking around looking for them.  As always I found it was more about being in the right place at the right time.  I was taking photographs of the red-tailed hawk in the top of the tree when I just happened to turn around at the right time to get an awesome series of photographs as a raptor flew in front of Mt. Shasta.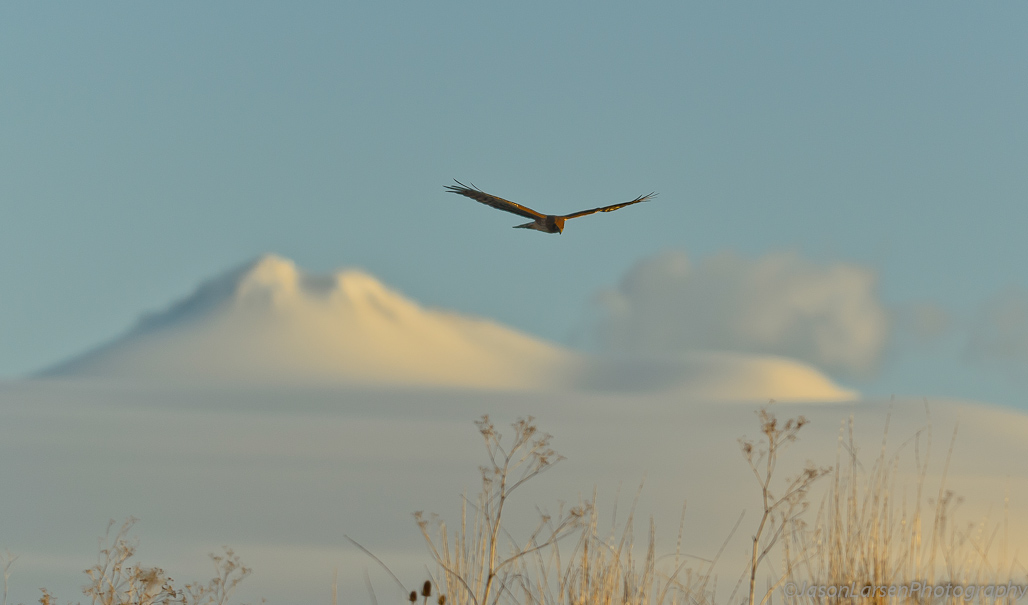 Here are the rest of the photographs from the other day.  Please enjoy and as always feel free to comment and critique.