Lisa had her hair done by the ladies at Saol Salon in Yakima, WA. Their facebook page is www.facebook.com/saolsalon/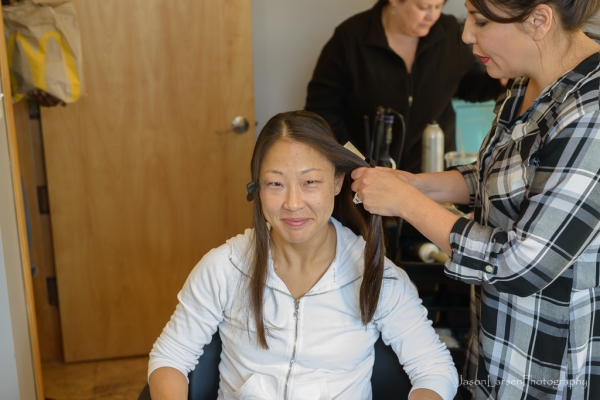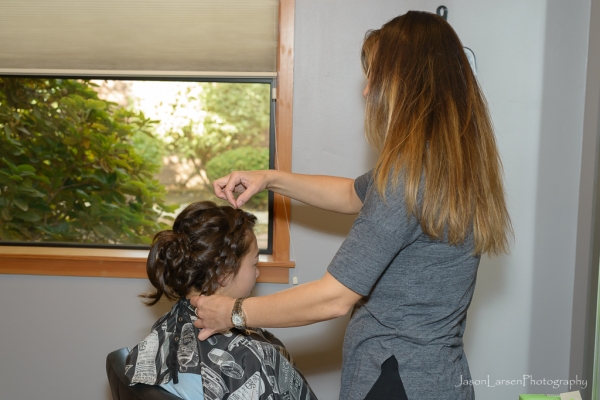 Adjusting the veil placement.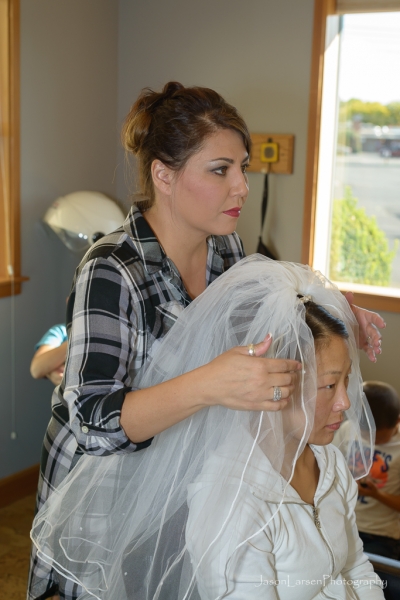 The other awesome optician at Apple Valley Eye Center 🙂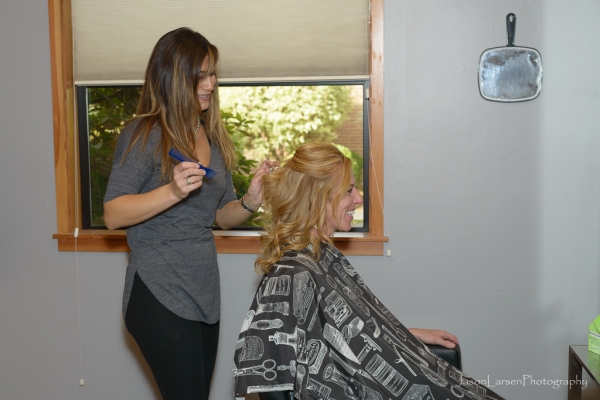 Makeup time!
Watching the hair being done and the make up applied makes me really appreciative that I am a guy!!!!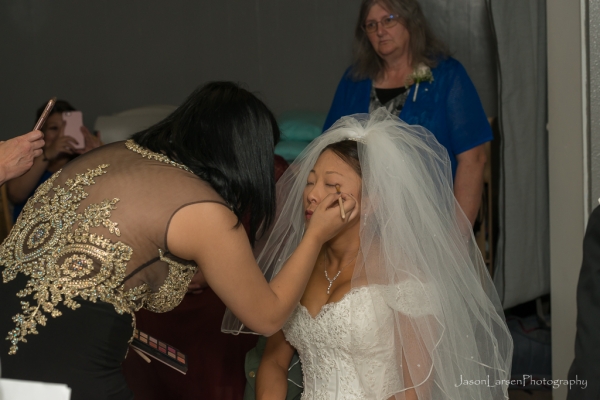 The tying of the dress. Always makes me reminiscent of the renaissance ages when women wore dresses like these all the time and had to have another person help them dress.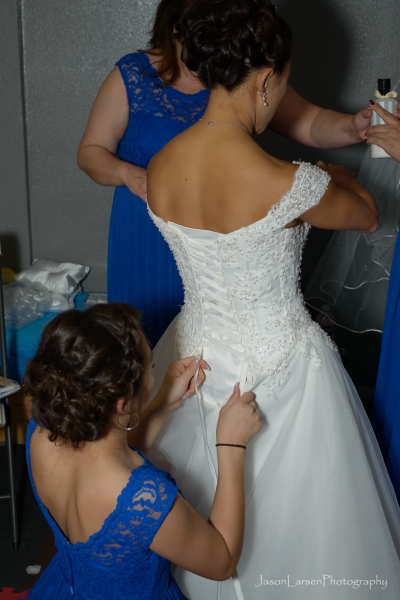 Love this photo of this little girl! She was sitting "patiently" on a bench in the room they were getting ready.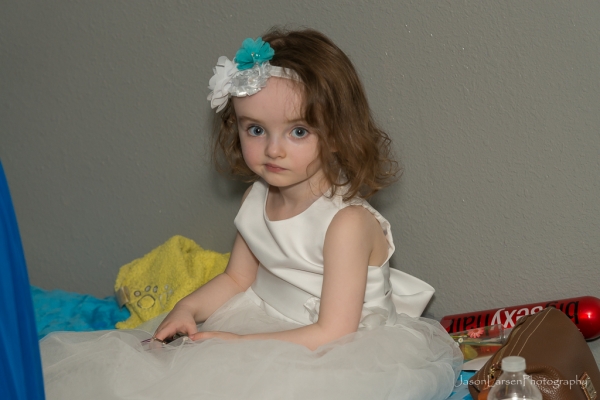 Here are the other photographs from the morning preparations.
Please follow and like us: