On our way over to the coast we stopped at Jedediah State Park and went to Stout Grove to see the Redwoods.  Well it was raining hard and so I went for a walk around the grove while Taunya waited in the car reading her book :).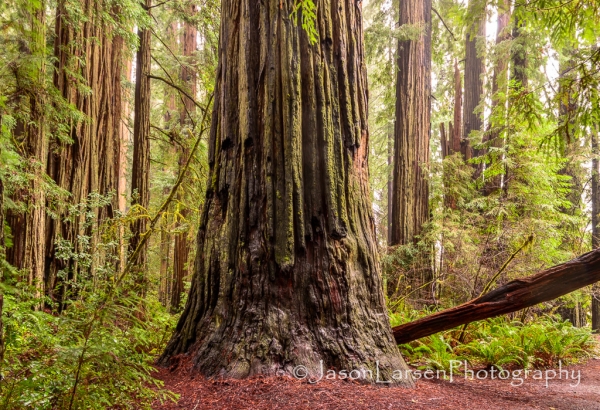 ISO 100, 24mm, f/6.3, 1.0 sec
I was very glad that the D800 and the 24-120mm are weather sealed.  I put the water resistance to the test on this trip, taking photographs in the rain several times.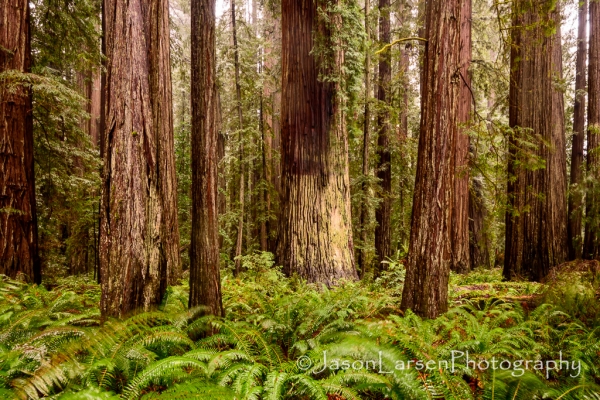 ISO 200, 24mm, f/9.0, 1.6 sec
Because of the dim conditions I used a tripod for all of these shots.  I could have increased the ISO to 2000 and had a quick enough shutter for hand holding the camera, but I wanted the detail, color, and dynamic range of the lower ISO settings.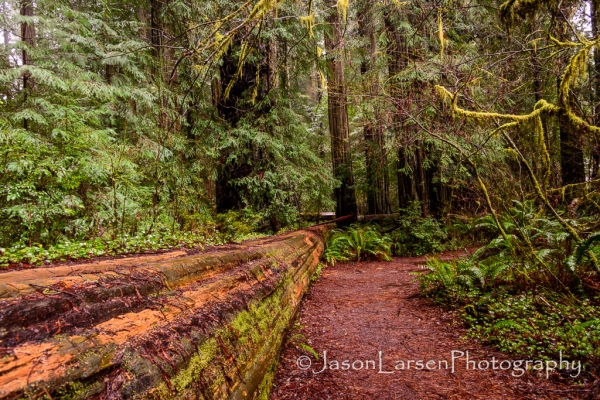 ISO 100, 24mm, f/6.3, 0.6 sec
The nice thing about using a tripod in the rain is that I could get the camera set up, then hold an umbrella over the set up to clean the rain off the lens for the photograph and to keep the camera a little dryer.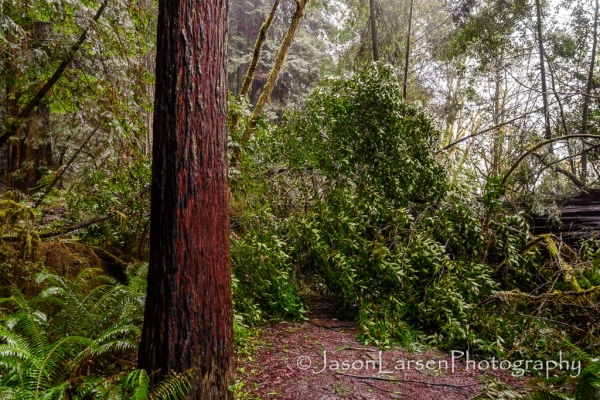 ISO 200, 24mm, f/5.6, 0.5 sec
I had gotten three-quarters of the way around the loop trail when I cam across this huge tree down laying across the path.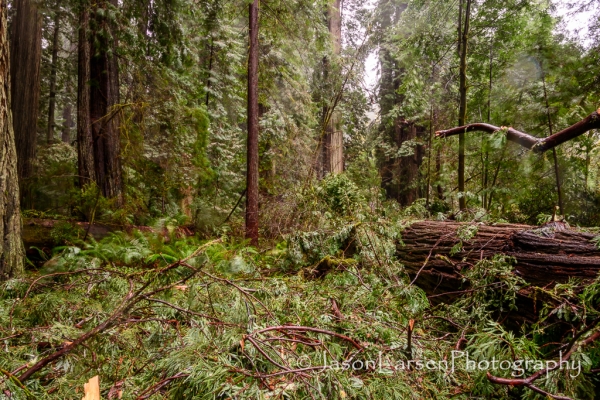 ISO 200, 24mm, f/10, 1.0 sec
I used such a small aperture so that I could increase the depth of focus and show as much of the tree in focus as possible.
So I turned around and hiked the loop the other direction so I could see on the other side of this huge felled tree.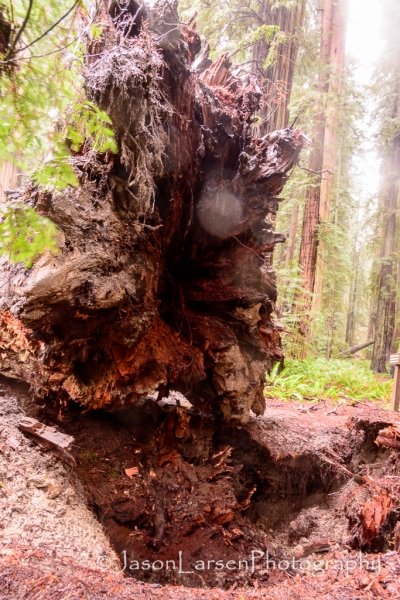 ISO 200, 24mm, f/7.1, 2.5 sec
It's hard to appreciate in the photograph, but this tree was a big one.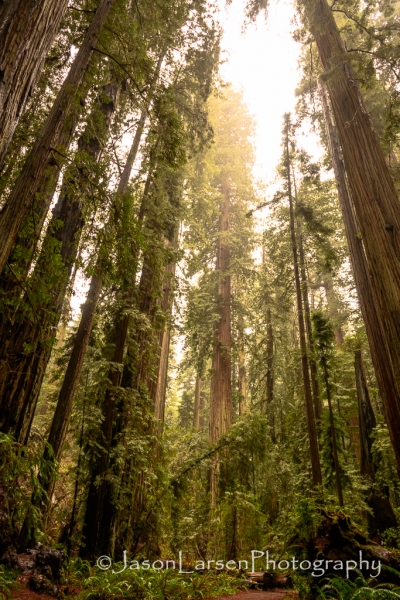 ISO 200, 24mm, f/10, 1/3 sec
To me this next photograph looks like a head growing out of the side of the tree.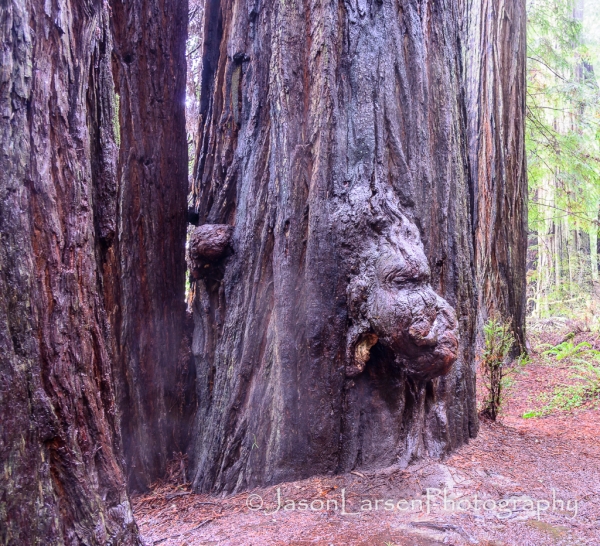 ISO 400, 24mm, f/5.6, 1.6 sec
Well I still have another day of Redwood forest shots to go through, because I had Redwood forest photographs from 2 different sites, Stout Grove and the Redwood Nature Trail, by Alfred Loeb State Park.
Here is the Gallery of Stout Grove, Enjoy!
Please follow and like us: