Last Saturday we went on a short hike in the snow above our house here in Eagle.  There is a BLM land access just up the street from our house that many people use for recreation.  During the summer it is the beginning of a mountain bike trail called the Boneyard.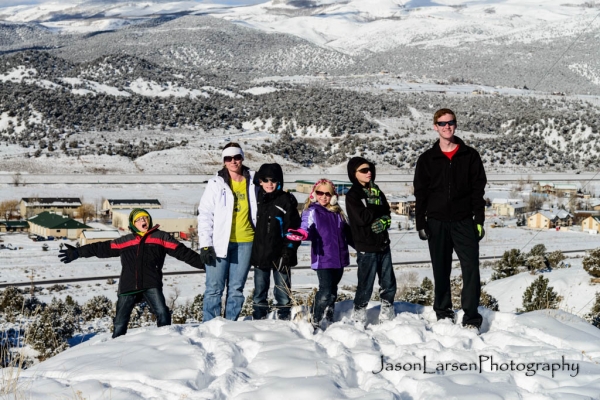 It took quite a bit of convincing, but Taunya finally agreed to come with us. 🙂  I think she had a good time watching the antics of the kids in the snow!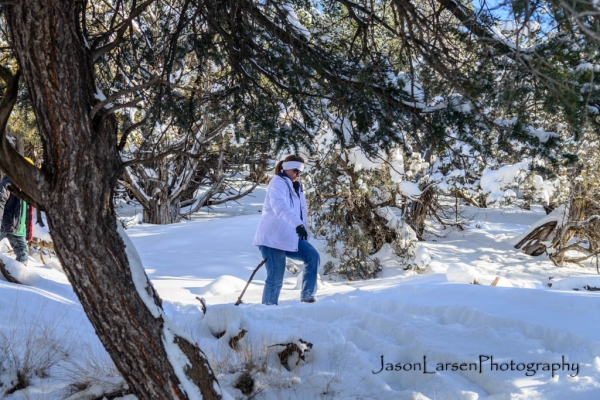 The kids had a lot of fun jumping in the snow and also knocking snow off trees onto their heads!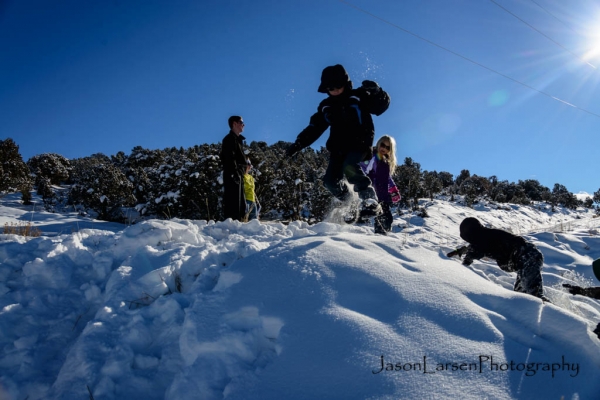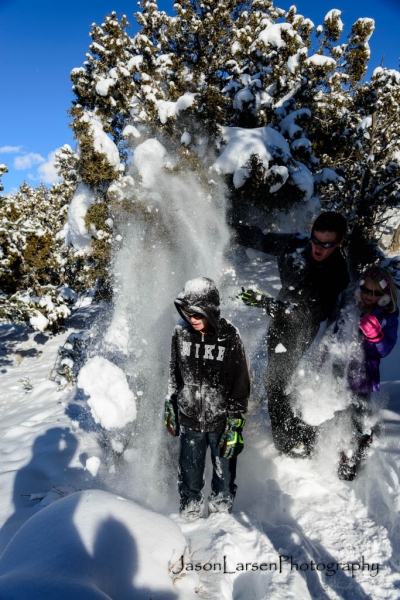 Homeward bound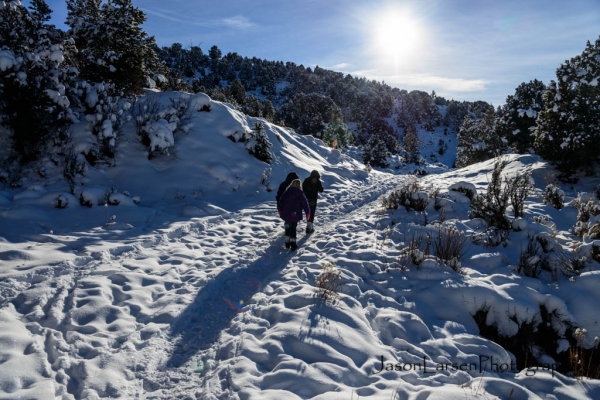 Here is the gallery of some of the shots I took that afternoon.
Please follow and like us: