On New Year's Day morning I was out with our chocolate lab, Lucy, and saw this Red Tail hawk up in the trees where we live.
So I ran and got my camera and my 300mm lens which has the 1.4x teleconverter on it, to take some photos.
The sun was behind a cloud bank at first and I knew if the hawk hung around long enough i would get some shots with the sun on him.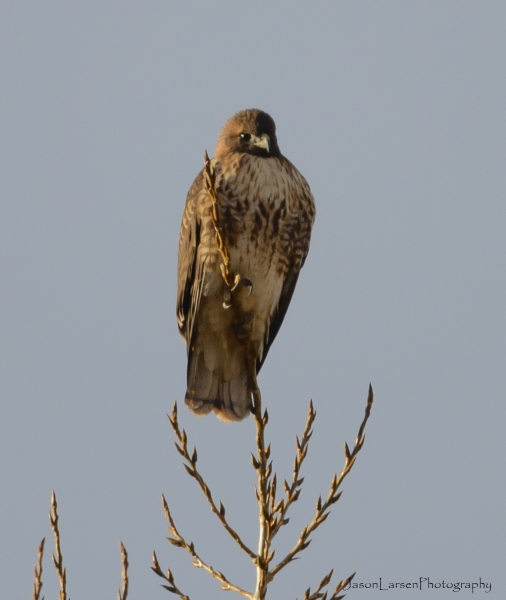 His left side was still in shadows but with some editing I was able to lighten that side to show the detail.
After getting several good shots, I went to get my tripod so I could lower the shutter speed and decrease the ISO for a cleaner looking image.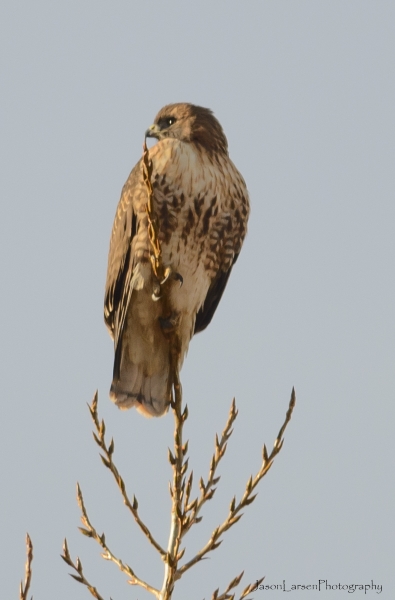 I knew eventually he/she would take off and wanted to get that process photographed since it makes for a much better image. I waited and watched for about 20 minutes. Lucy was outside with me still and I happened to look down at her for a minute. As I turned back around the hawk was taking off……grrr missed the shot and to make matters worse i don't have a gimbal head and so I couldn't track him in flight.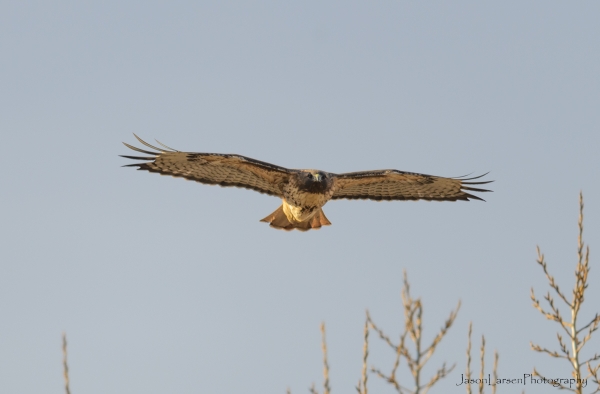 To get the magnification/image size that I wanted i still had to crop the image. I really like my 300mm f/4 with the teleconverter combo, but wish I had a little more reach. Looking at getting the Tamron 150-600mm G2 lens. It is a great inexpensive way to get to 600mm.
Here are the 12 images from the morning that were good enough to post.
Please follow and like us: