Many of you experienced the Solar Eclipse on August 21st, 2017. It was an amazing experience to behold. I have created a 16 x 20 collage on metal for sale to commemorate the event. I think this print looks the best on metal, but it can also be done as a regular paper print for framing or as a canvas print.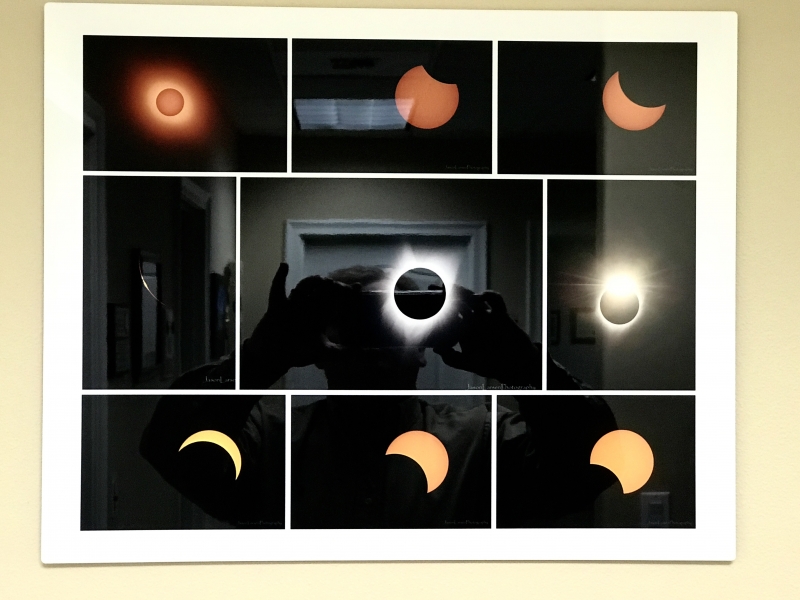 These are the 9 photos that I chose to use to create my collage of this event. You could choose different ones if you like from any of those from my post on the solar eclipse.
The 16×20 metal print runs $187. If you would like a smaller or larger size they can be done as well.
A 16×20 paper print that you can frame is $78, or a canvas 16×20 print is $197.
Another size that could be done slightly less expensive is 12×12. Printed on paper for $33, metal for $107 and canvas for $142.
Orders are usually ready within a couple of weeks.
Please follow and like us: