Back in September of 2012 I had the distinct pleasure of going on a photography workshop in the San Juan Mountains of Colorado, with Nasim Mansurov of Photographylife.com fame. I had a different computer back then and so these photographs were on back up DVDs. I recently downloaded them on to my current hard drive and went about reprocessing some of my favorite images.
It's interesting how my taste in post processing has changed over the years. There will be more images to come as I go through this process, but wanted to share 4 images taken from essentially the same tripod location from 6:19 am to 7:30 am on September 23, 2012. I love this series as it shows the lighting change that came over the landscape as the sun came up. You can see how flat the light was at first during predawn light with a long shutter exposure, through sunrise with its increased contrast and colors at a much shorter shutter speed.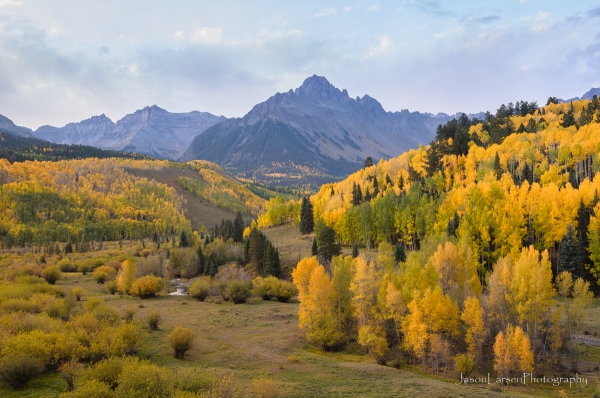 6:19am ISO 100, 24mm, f/7.1, 0.5sec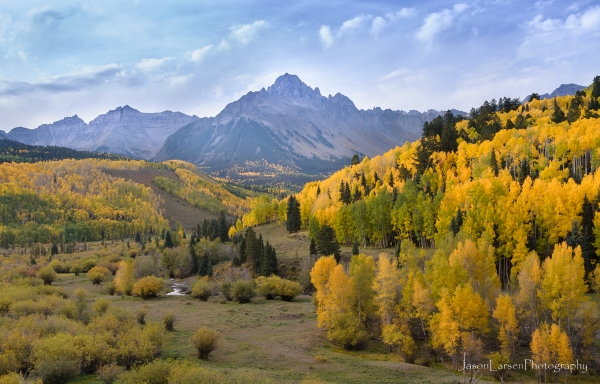 6:59am, ISO 100, 24mm, f/8.0, 1/10sec
7:17am, ISO 100, 24mm, f/8.0, 1/30sec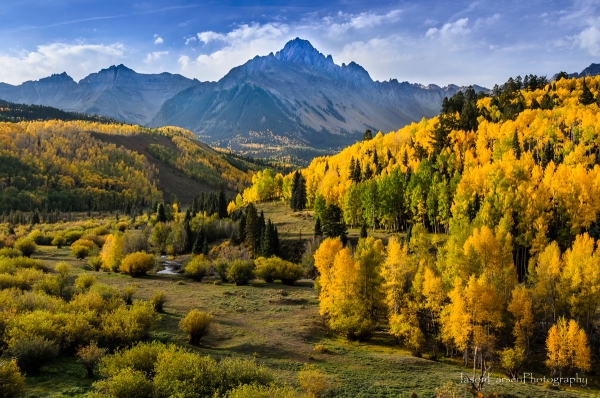 7:30am, ISO 100, 28mm, f/8.0, 1/40sec
I learned so much on this trip it was a great experience.
Please follow and like us: