When your life is filled with clouds and stormy weather remember that the best and most beautiful sunrises and sunsets are those filled with clouds and storms.  Be a sun and let your best self shine forth through the clouds!-Jason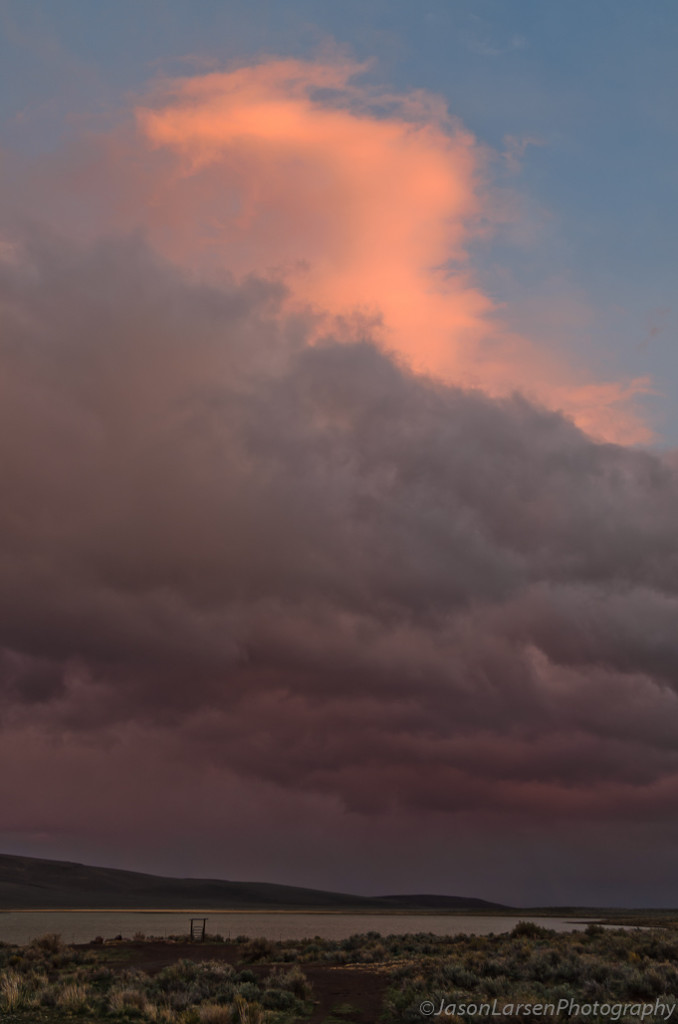 Unfortunately the most beautiful light of the day is so fleeting.  I was out wading in Mann Lake fishing when the sun started to set.  I turned and noticed that the storm coming in had created a beautiful palate for the sun to paint on.  I quickly reeled in my line and ran for my camera.  In the short ten minutes it took me to do this I missed the most dramatic light of this beautiful sunset.  I was still able to capture some great images, but felt a loss for the images I captured with my mind that far out shown these.  The clouds in the picture above as I ran for my camera were a vibrant violet with a brilliantly lite top cloud in oranges and yellows.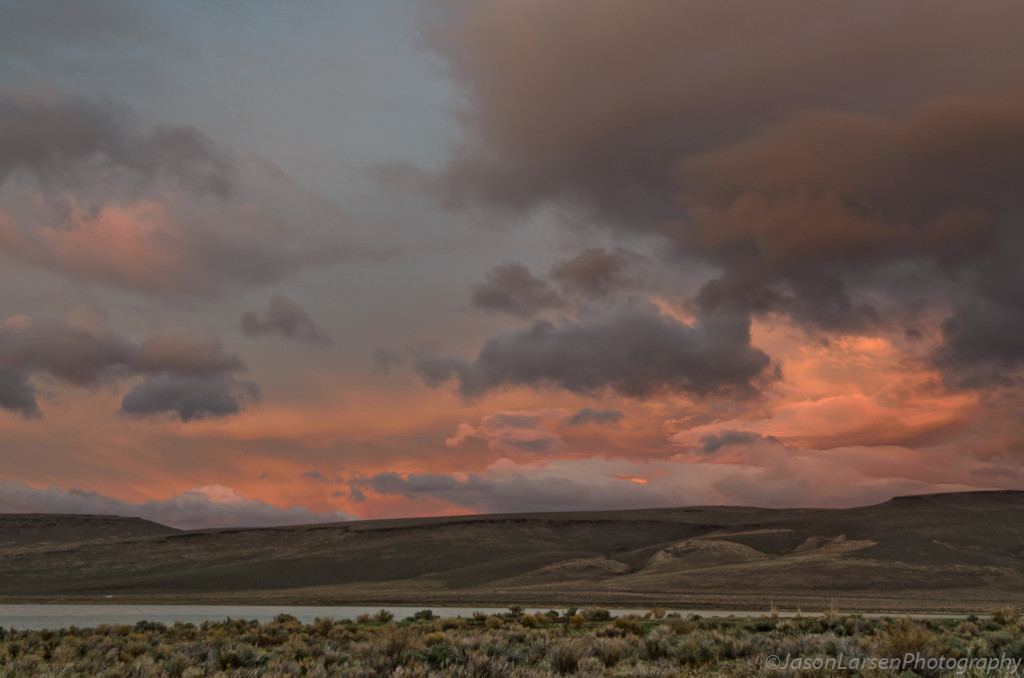 The series of photographs I was able to obtain only cover from 7:39pm to 7:46pm.  Total time I would estimate from the dramatic start of the sunset to darkness was less than a half hour.  The key that you should take away from this is that when you plan to capture a sunset you must be ready long before the event happens.  The other key is that the light is CONSTANTLY changing taking one picture will not tell the story or paint the picture of the dramatic scene.  As an experiment take a photo of a sunset every 30 seconds to a minute for a half hour, you will be amazed at the differences in color saturation and hue over that short time frame.
The above photograph and the one below are of approximately the same section of sky taken only 2 minutes apart.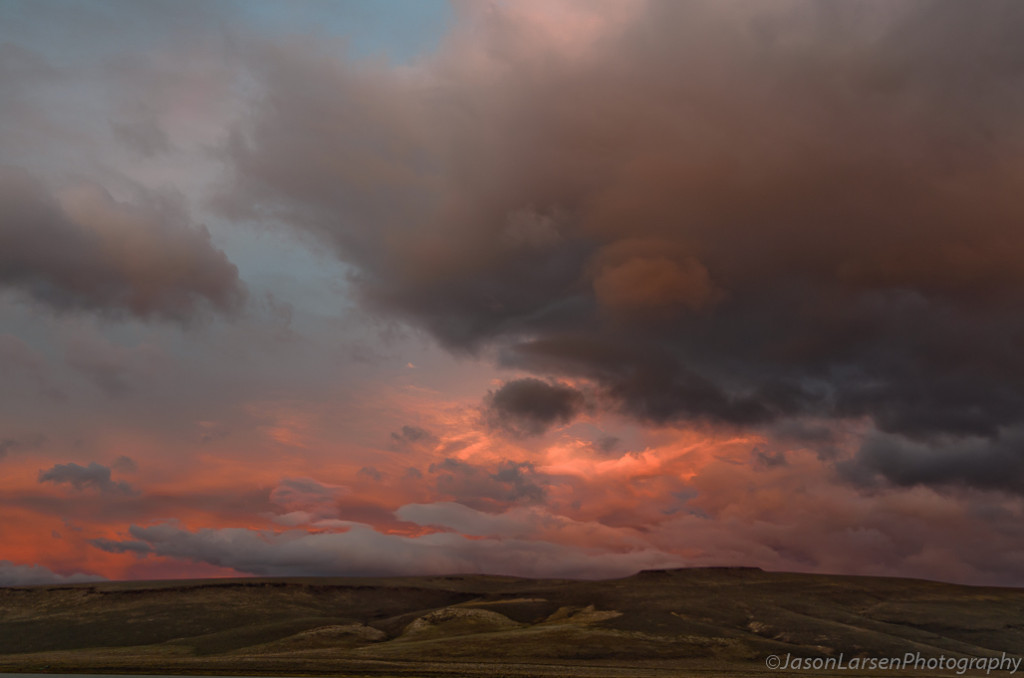 Here are a couple of more examples that are even more dramatic.  The top picture was taken at 7:45:33pm the second was taken at 7:45:45pm a mere 12 seconds later the difference is stunning.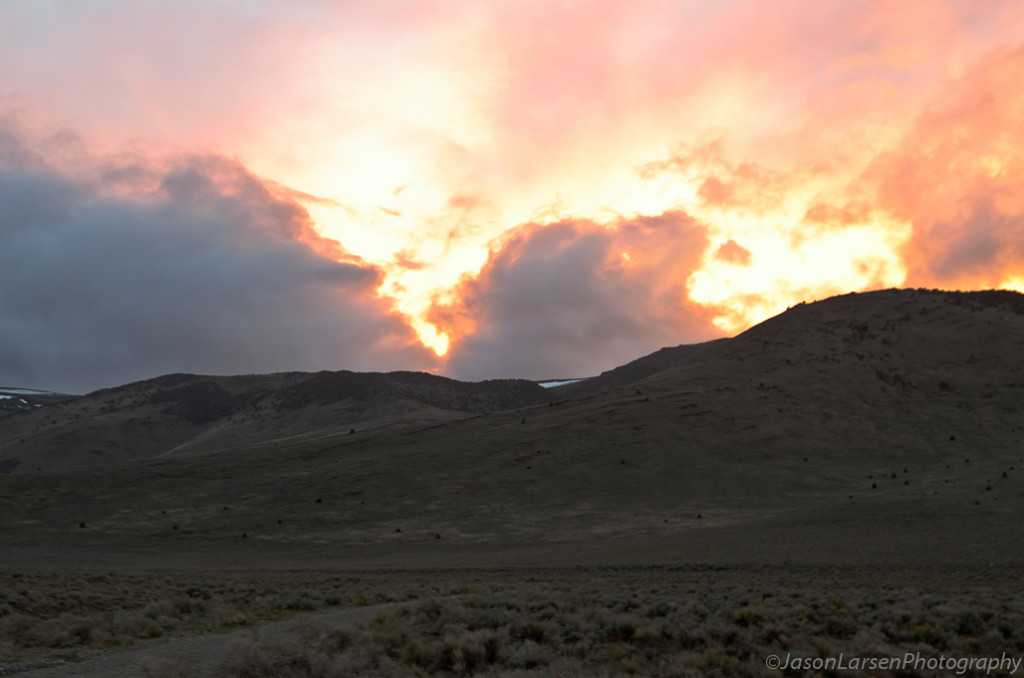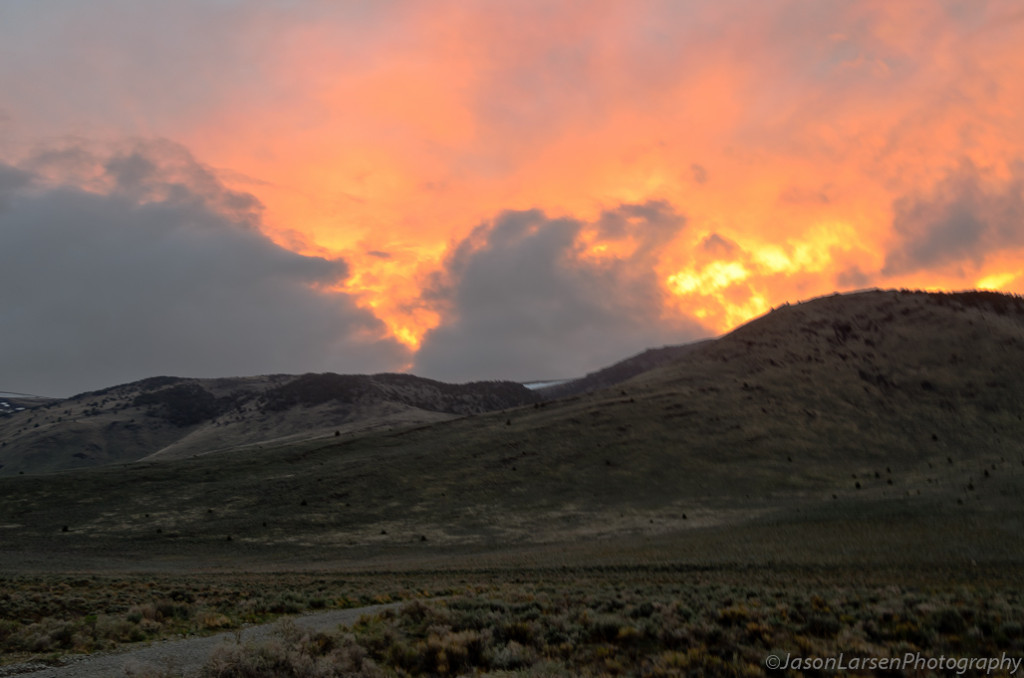 The gallery below has the rest of the images from this great sunset.  What wasn't so great is that the storm that created these clouds brought with it a fierce wind that blew well over 50-80 mph and almost blew our tent down.  It didn't let up the whole night.
I managed to take over a 1000 pictures from this weekend adventure!  I will be posting the best ones over the next couple of days.
Thanks!