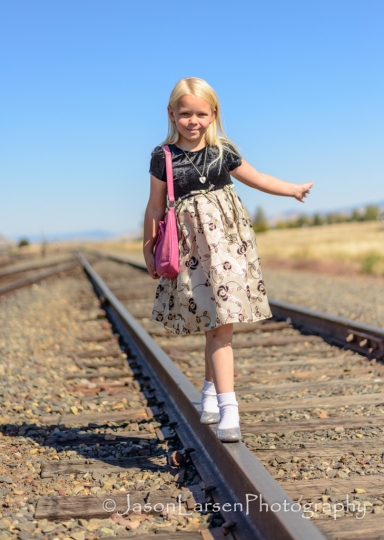 So I took my "personal model" out for a photo shoot and some Daddy/Daughter time.  This past Sunday worked out well as we were able to go in-between and again after the sessions of General Conference for the Church of Jesus Christ of Latter-day Saints.
We had originally had planned to go out to the wildlife refuge to take some pictures.  Unfortunately the Refuge is closed this time of year except to hunters for hunting season…..Ironic I know at a refuge.  So instead we stopped at the railroad tracks in Montague.  I've seen many senior photos taken here and so because of this I wasn't to keen on taking some here myself.  Despite my reservations it is a great place for photographs with the lines the tracks create and the surrounding setting.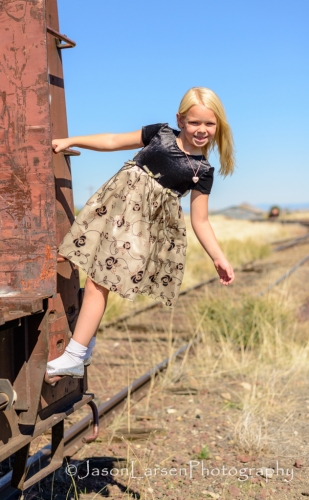 One thing I have learned with my portrait lenses is I prefer the wider angle 50mm to the 85mm.  I like the closer proximity to the subject the 50mm allows over the 85mm.  I've now been thinking of purchasing a 35mm prime except there isn't a good inexpensive  f/1.8G lens for the FX format digital cameras only the DX format.  You can get an f/1.4 but that will set you back $1600 new.  So for that kind of money I would rather have the more versatile 14-24mm f/2.8 zoom for a few hundred more.
Then again the 85mm gives me shots like this…..You just have to love the creamy bokeh!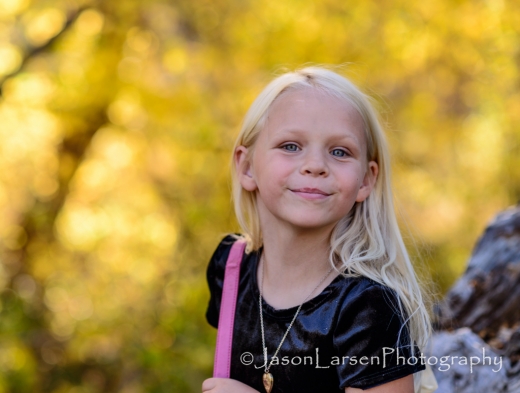 And this…..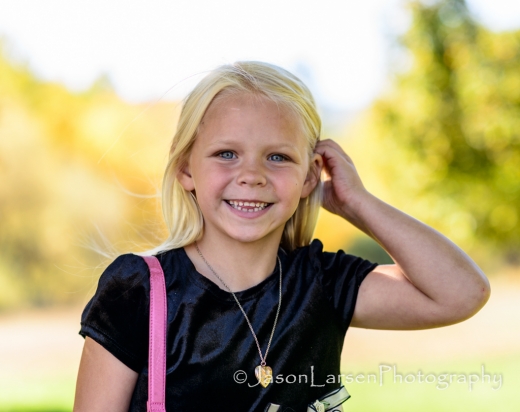 Ella had a lot of fun playing in the water with a stick.  I love this shot with the reflection of the fall colors.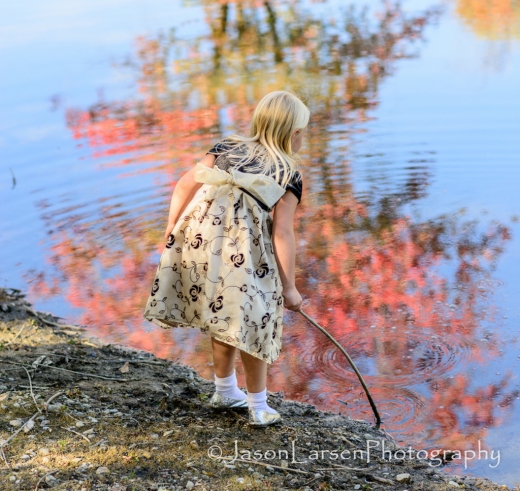 After about an hour of taking pictures Ella was reaching her limit on "fun"!  We stopped for a break at this bridge so she could sit down.  See how excited she is to be here 🙂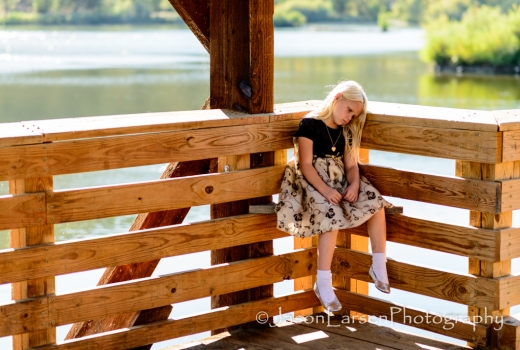 After the bridge we wandered over to the playground at lower Greenhorn park. We stopped at this bench on the way for a cute shot.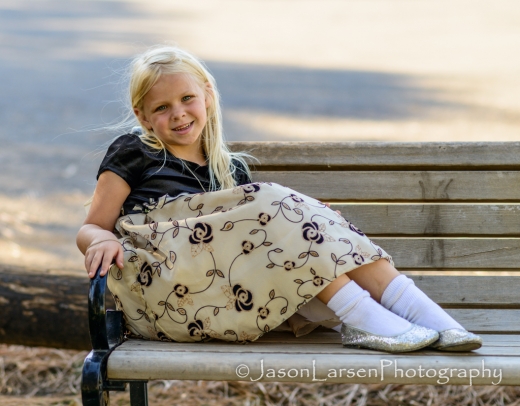 I like this shot as well….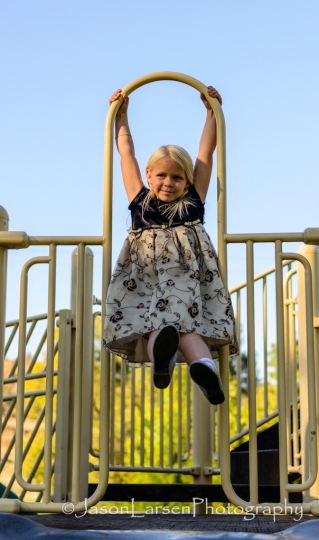 Well hopefully I didn't sour her too much on the whole modeling venture since I'm sure I'll ask her again in the future to help me gain more experience with portrait photography!
Here is the gallery of the keepers from the days shoot.  Thanks for visiting 🙂
Please follow and like us: