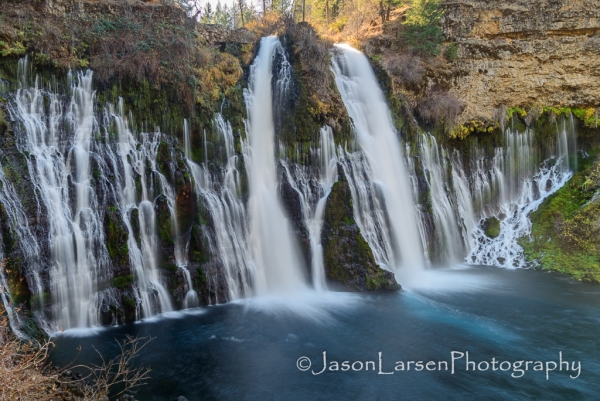 ISO 100, 24mm, f/6.3, 4.0sec, neutral density filter
This past November on the way home from our trip to Colorado we stopped at Burney Falls.  Taunya had never been there before and I was anxious to take some additional photographs since my first photographs of the falls was without my tripod and  I had my tripod with me on this trip.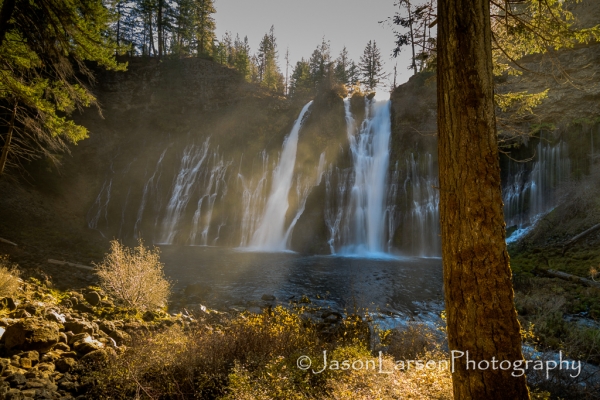 ISO 100, 24mm, f/6.3, 1/4sec
I like this shot with the flare of the sun through the mist from the waterfall.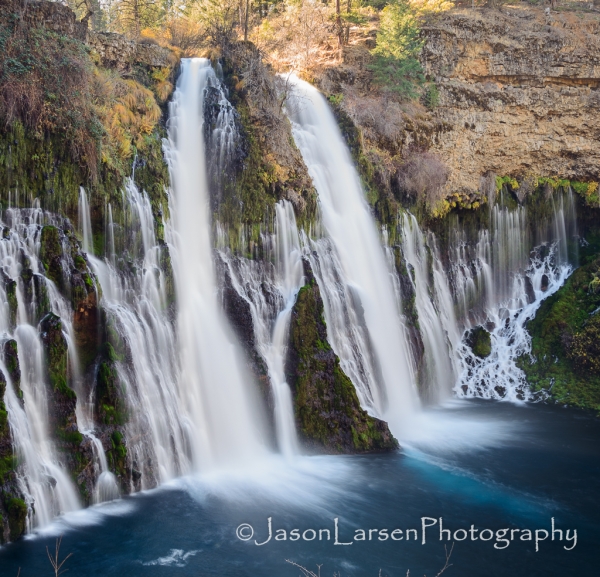 ISO 100, 24mm, f/6.3, 4.0sec
This is another shot that I cropped to isolate the center of the falls.  The amazing thing about the D800 and its sensor size is this shot cropped is still 3800×3800 pixels.
ISO 100, 24mm, f/6.3, 3.0 sec
If you haven't taken the opportunity to visit Burney falls I encourage you to make the stop it is well worth it.  You can view the falls from above with only a short walk from the parking lot.  The hike to the bottom of the falls is also very short, I would estimate maybe a quarter-mile.
Thanks for reading!
Please follow and like us: