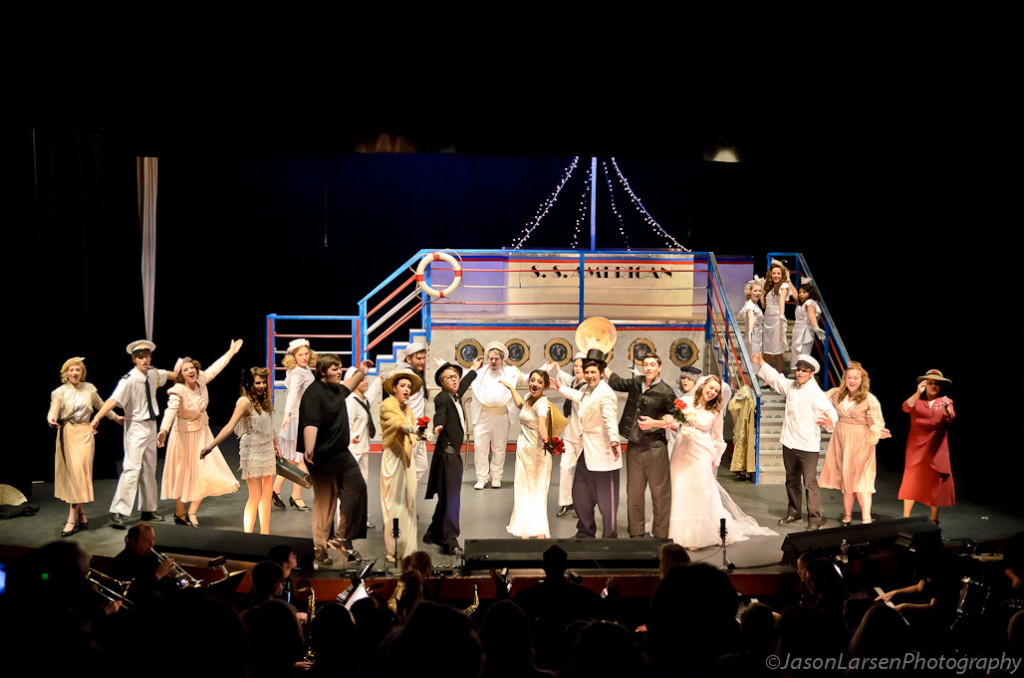 This past weekend, March 21st-24th, the Yreka High school put on the musical Anything Goes.  I attended the sunday performance and it was awesome!  The music, choreography and performance were excellent.  The Director/Choreographer was Vrenda Lee.  Musical Director was Eric Seiler.  The producer/technical director was Lynda Barnett.  The stage manager was Emily Andrus.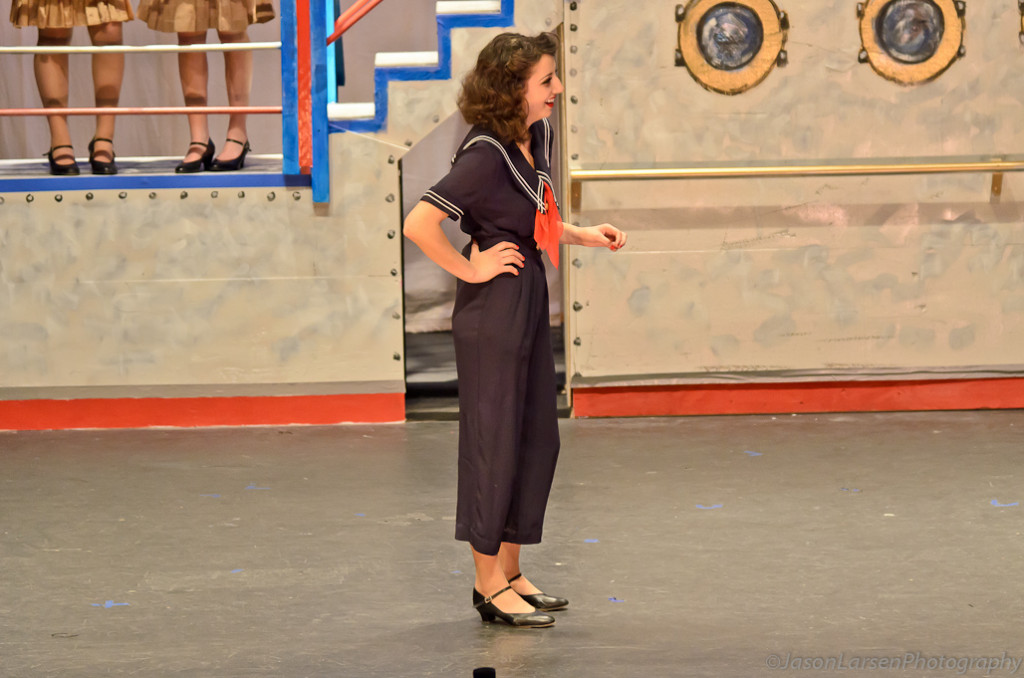 Liz Henson played the lead as Reno Sweeny, an excellent singer and actress if I must say so myself! (I may be bias since she lives with us, but I don't think so!)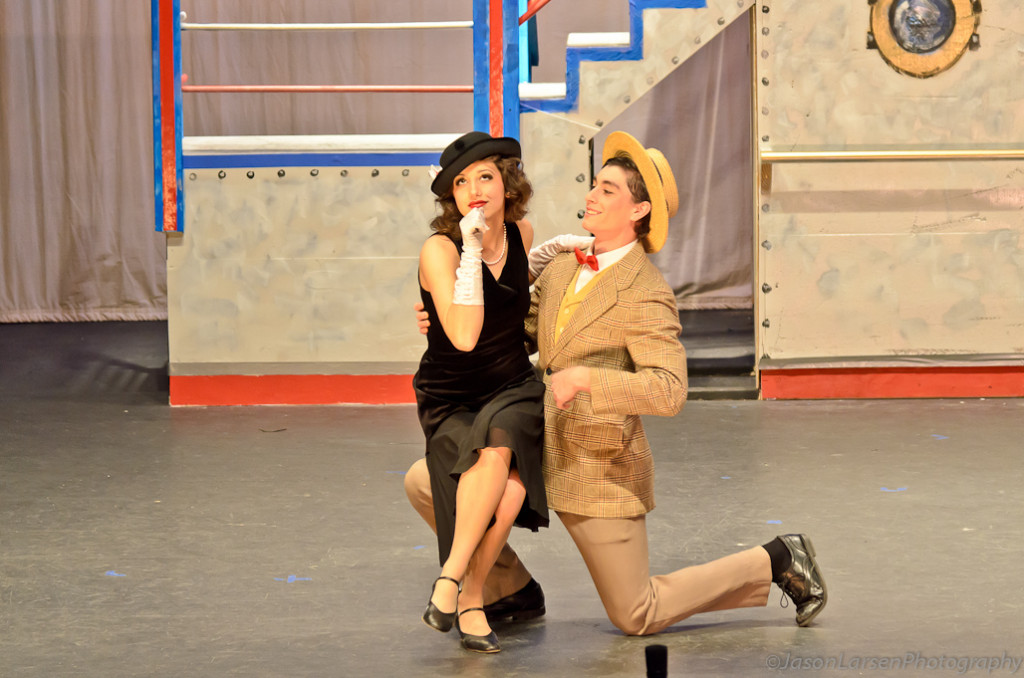 Josh Lee stepped in for Cooper Bruhns who broke his hip in the role of Billy Crocker, seen above with Liz as Reno.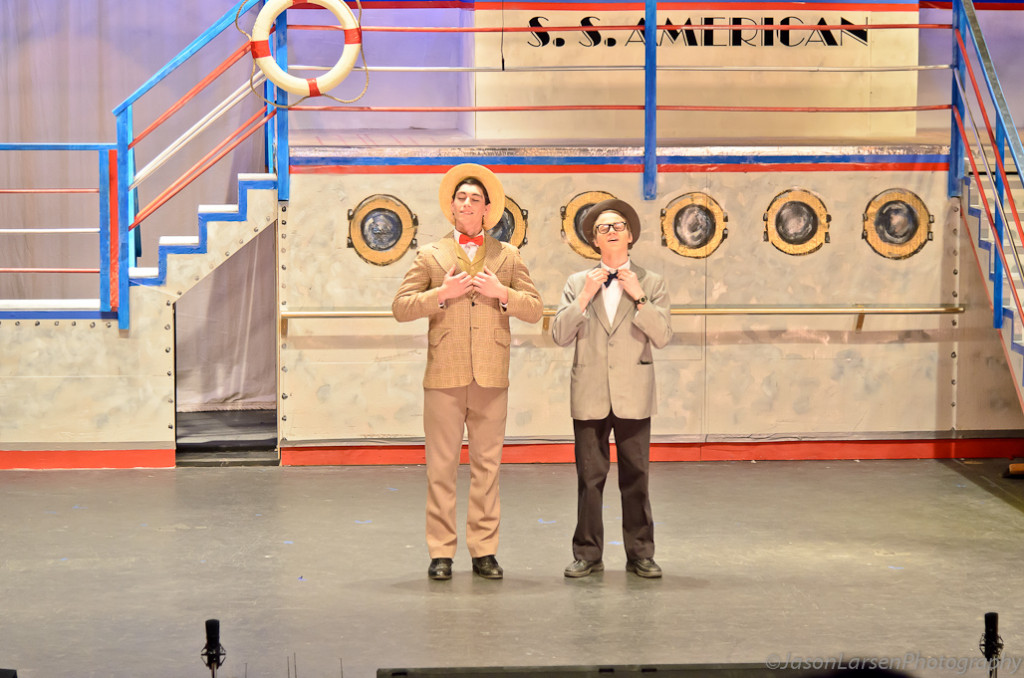 Josh as Billy here with his boss Elisha J. Whitney played by Samuel Caton.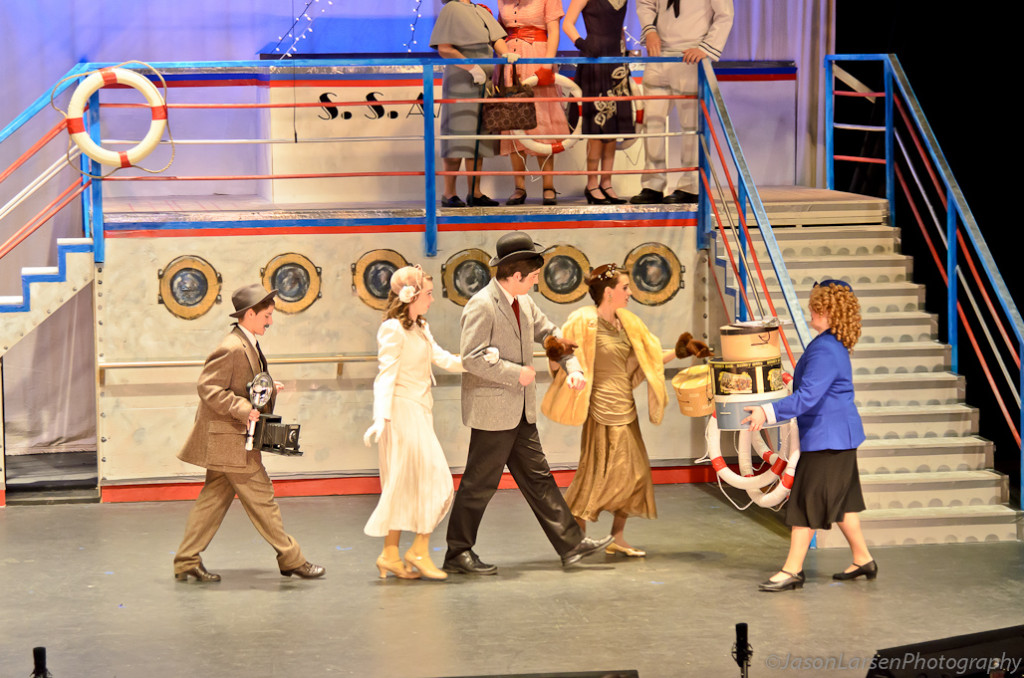 Seen here from left to right is Alyssa Watson playing the reporter, Jenna Whitney playing Hope Harcourt, Cassidy Moran playing Sir Evelyn Oakleigh, Alyssa Lucido playing Mrs. Harcourt, and Melanie Gould playing Girl friday.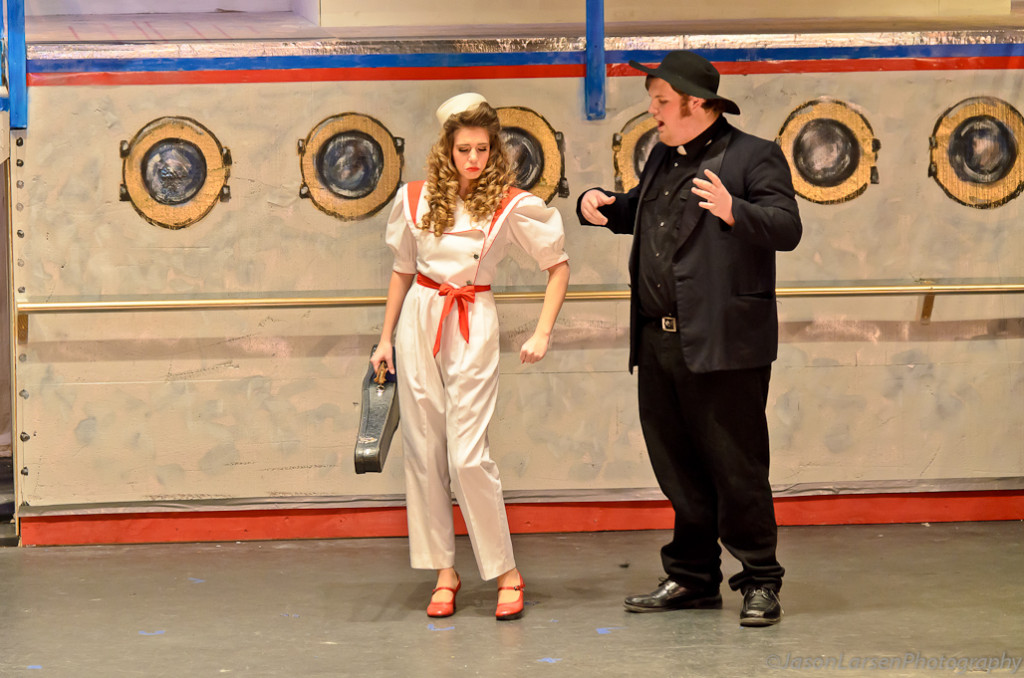 Seen here is Whitney Culp playing Bonnie, and Daniel Cordell playing Moonface Martin.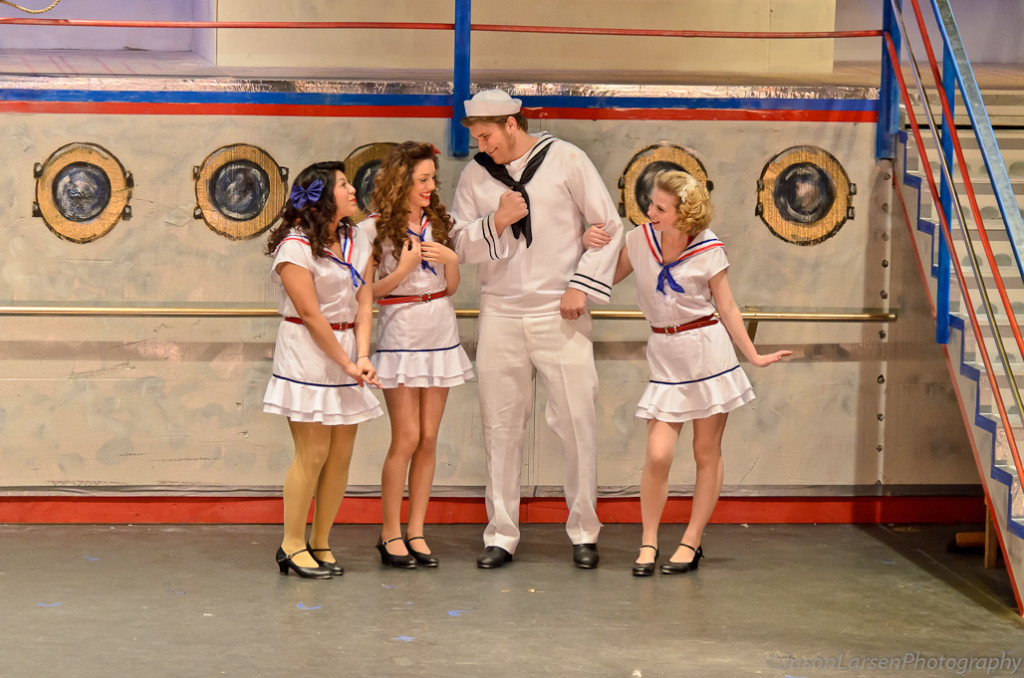 Here are Reno's Angels, Chastity played by Sarah Echeverria, Charity played by Kayla Berry and Virtue played by Abigail Young with Sailor Bob played by Robert Matlock.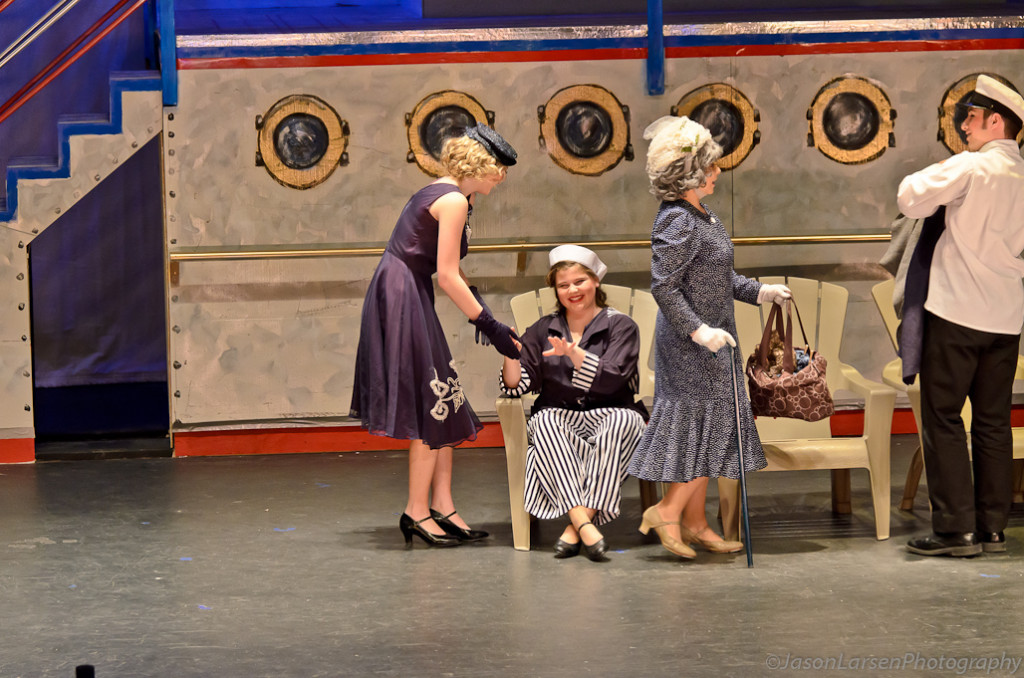 Seen here is Anita Henson playing one of the flirts with Melanie Gould playing a sailorette and Valerie Rodriguez playing Grandma-ma with a partial shot of Dante Giordinango playing the Steward.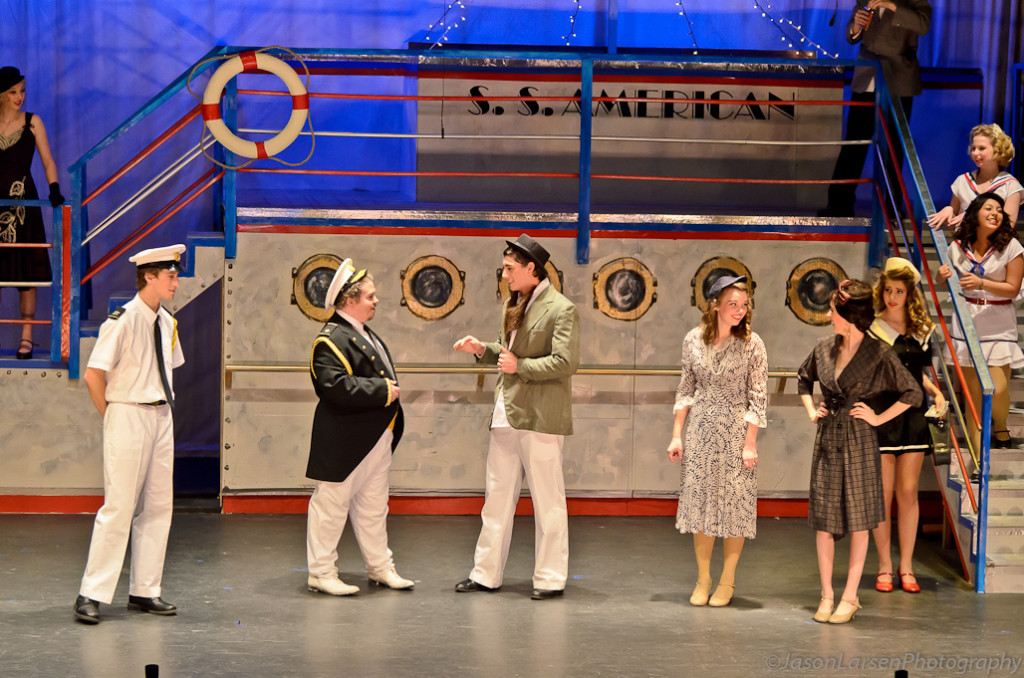 Here we have Ryan Keck playing the Purser, Jon Michael Patterson playing the Captian, Josh Lee as Billy Crocker, Jenna Whitney as Hope Harcourt, Alyssa Lucido as Mrs. Harcourt, behind her is Whitney Culp as Bonnie and on the stairs two of the angels Abigail Young and Sarah Echeverria.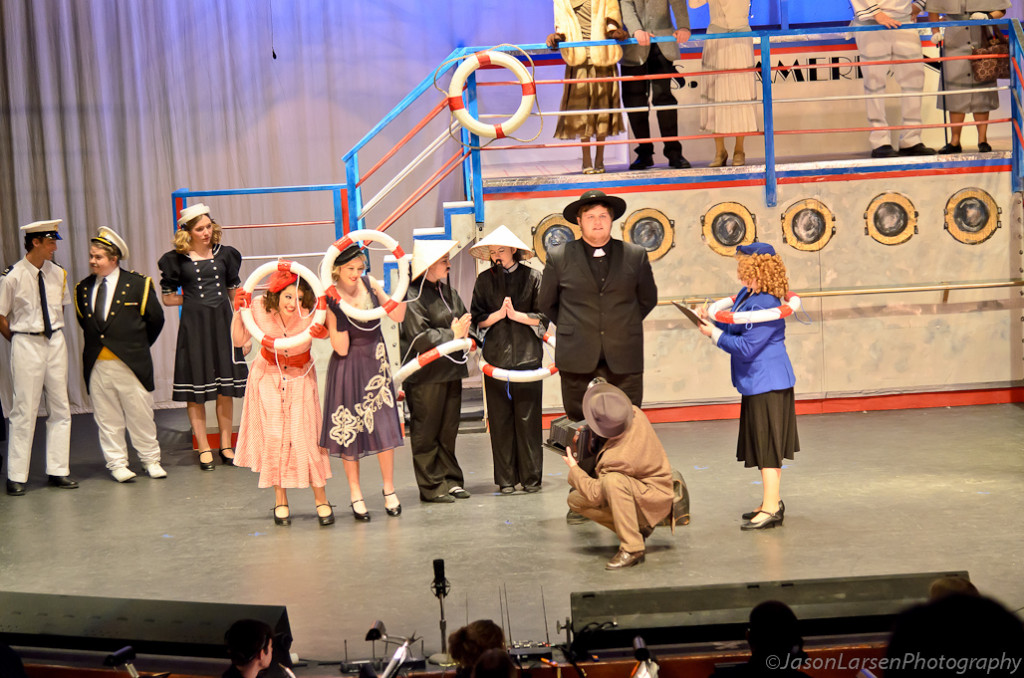 On the left in the back is Ryan, Jon Michael, and Sierra Wagemaker as the Captain's Daughter.  In front of them having their picture taken is Leah MacAdams and Anita Henson as flirts, Ching and Ling played by Amanda Seymour and Nicole Ottinger with the Bishop Henry T. Dobson played by Nick Cordell.
The following are a few random larger shots of the play that I liked.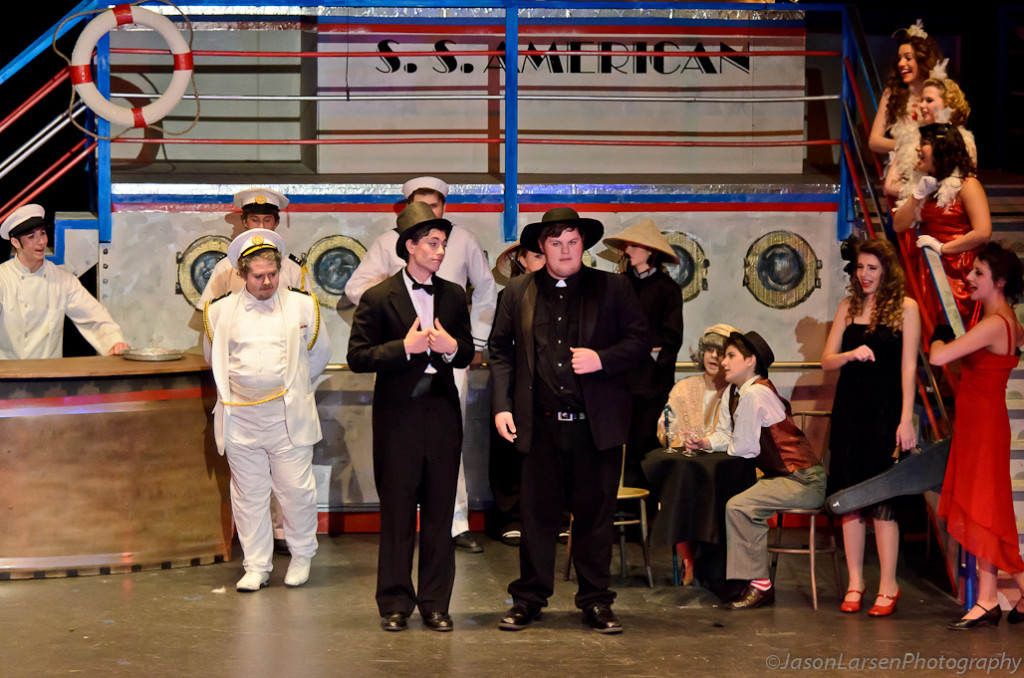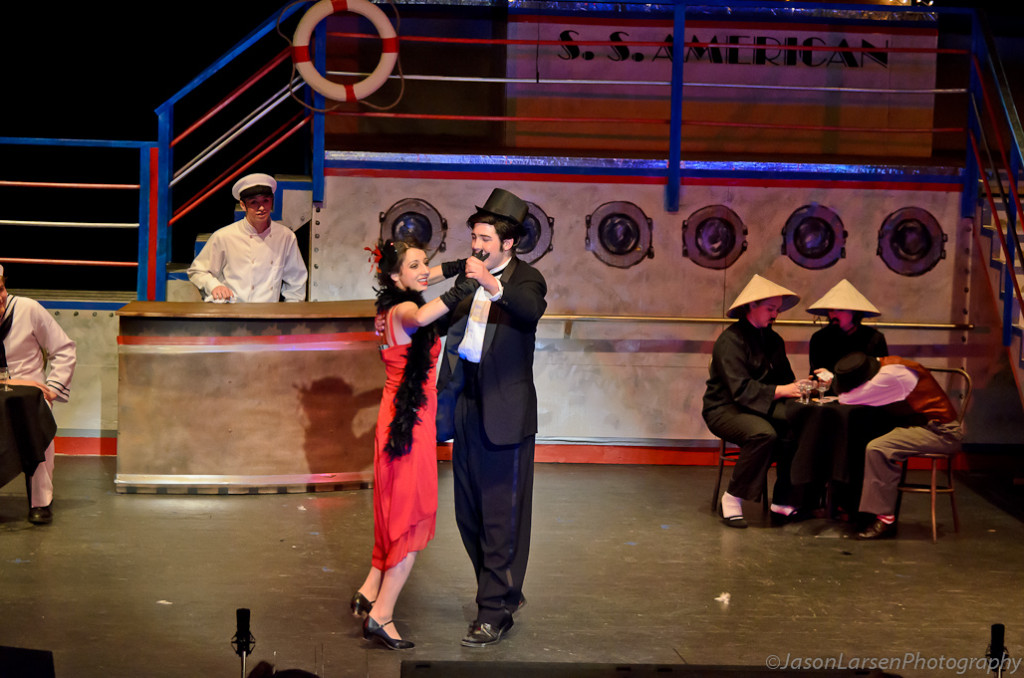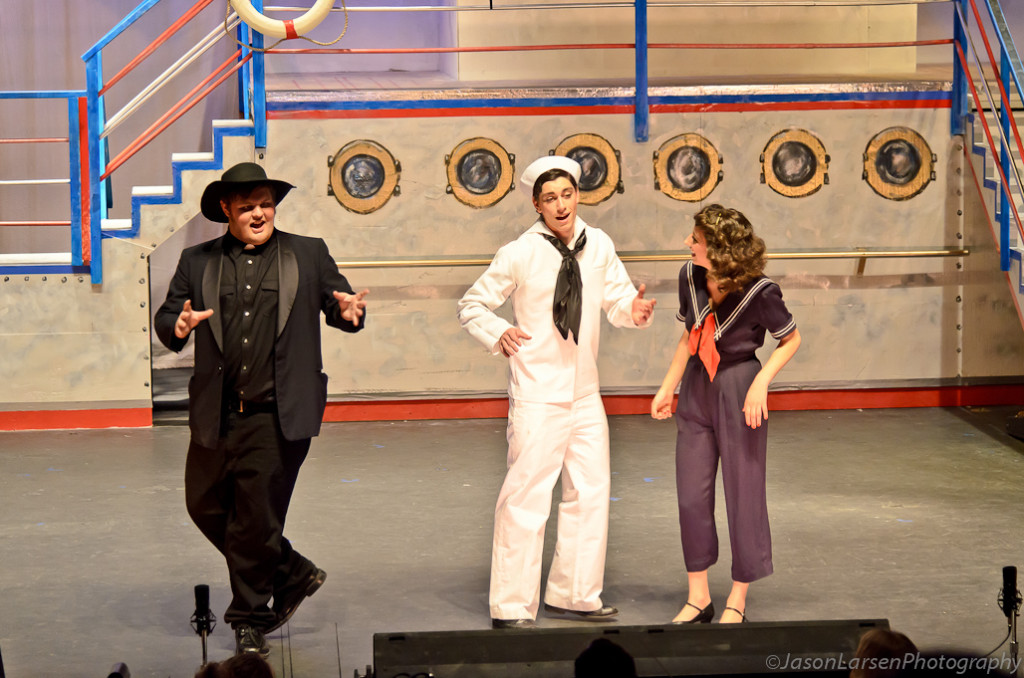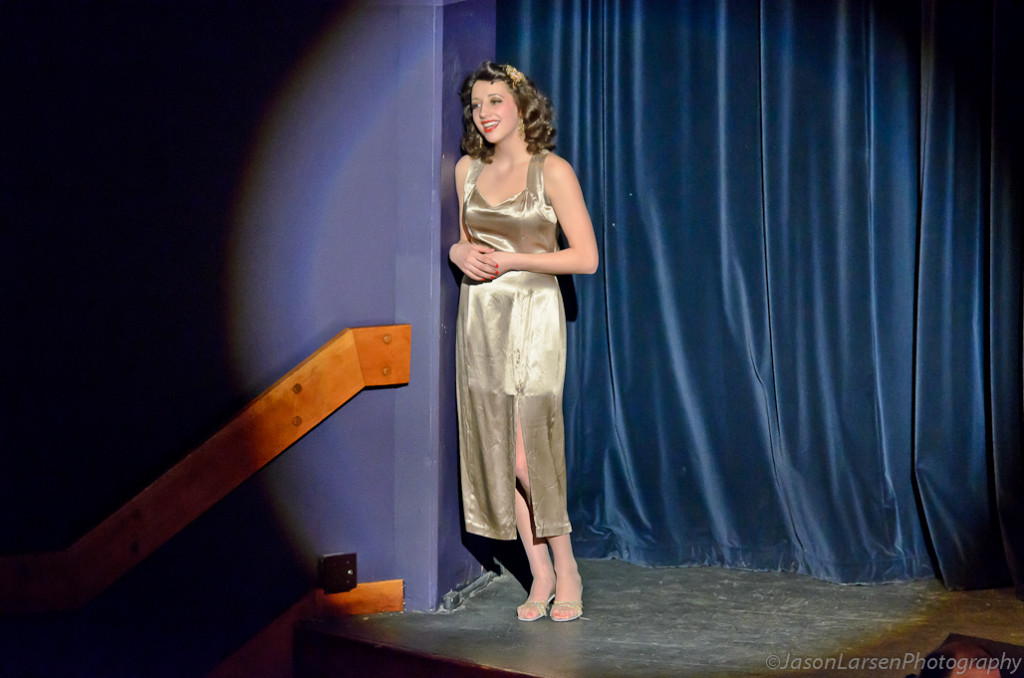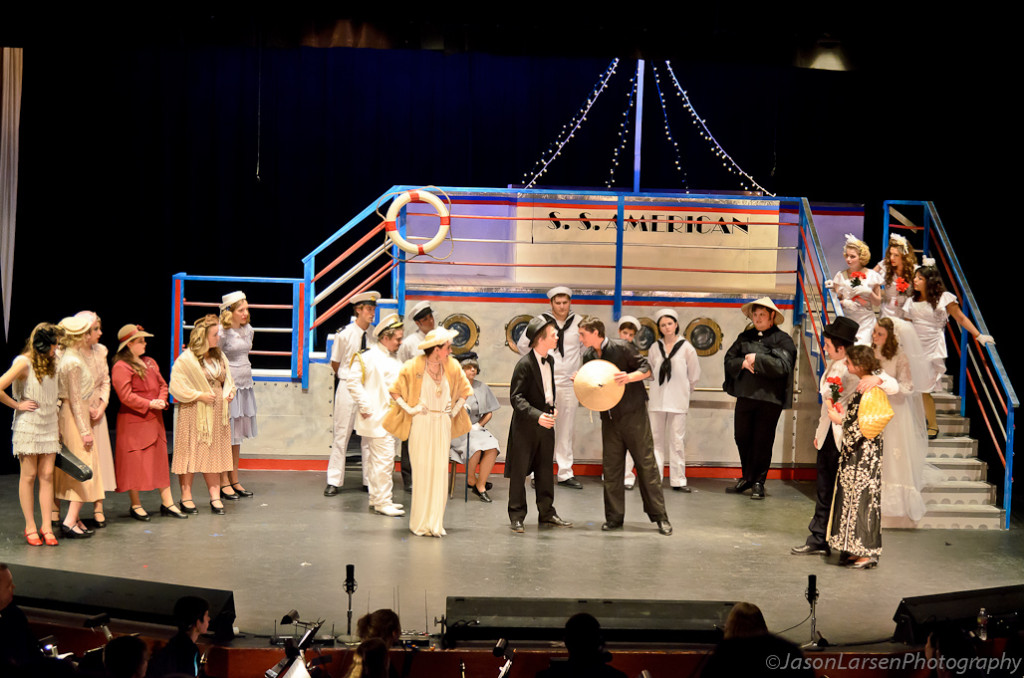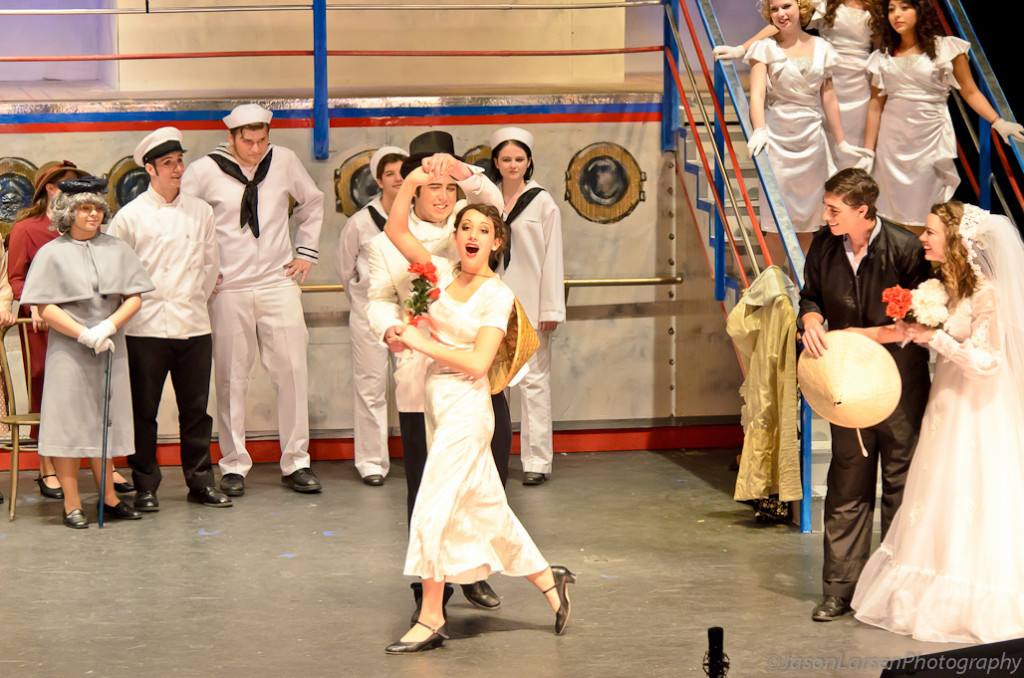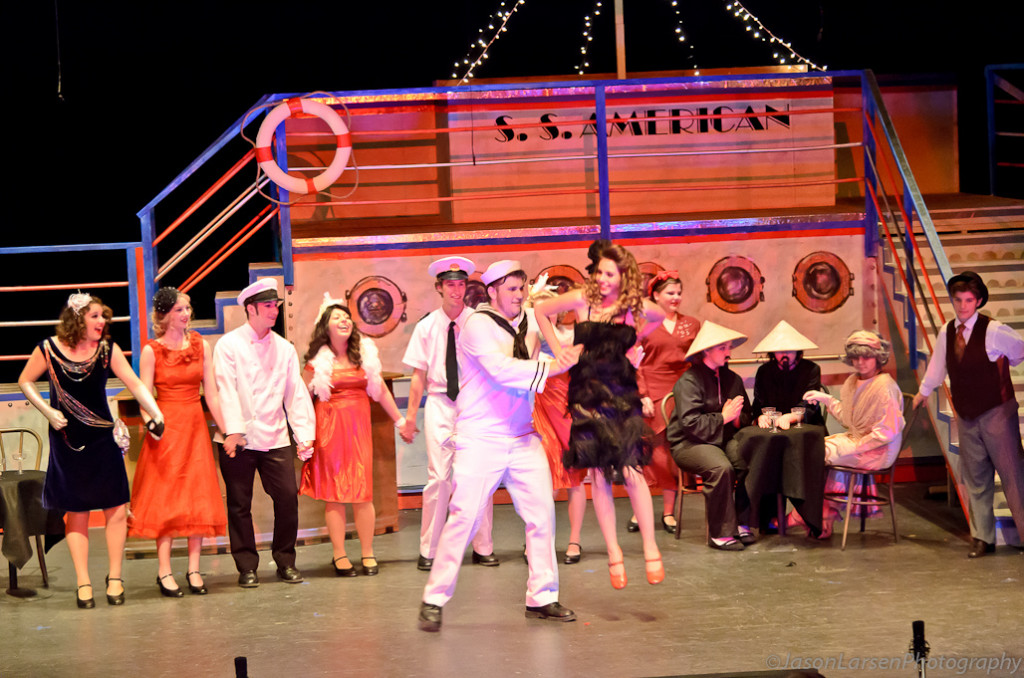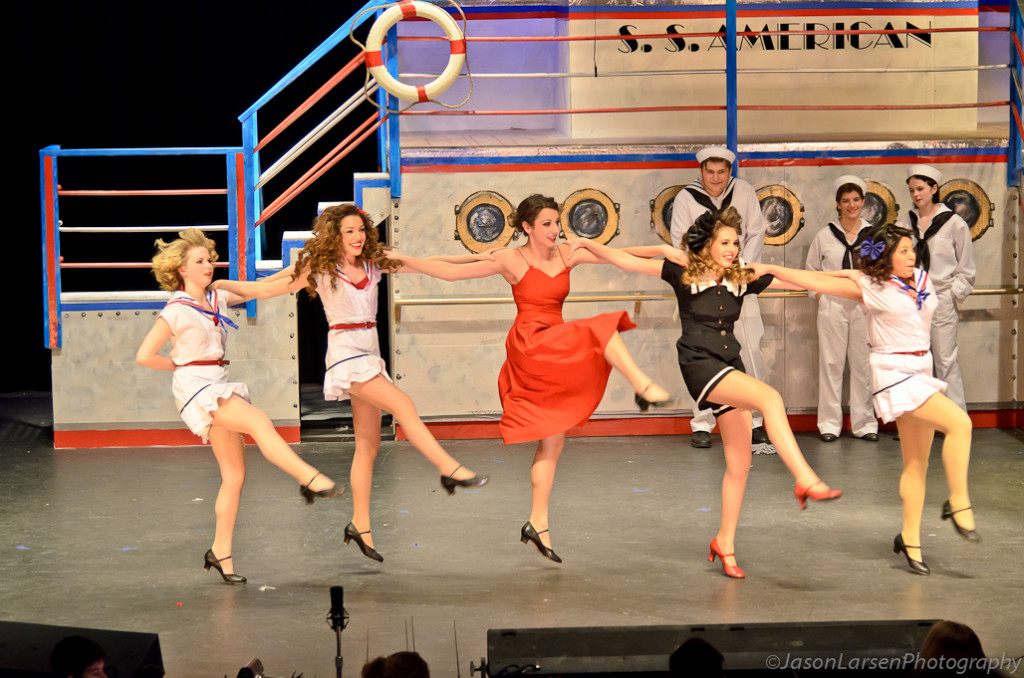 If you see a picture in the gallery below or in the post body, that you would like, please email me with the photo number and I'll email you a few at no charge.  If you are interested in having a larger print done I can have an 8 x 10 made for $25.  All of the 577 photos that I took of the evening may be purchased on a CD for $10.  If you are interested please contact me through my email address JasonLarsenPhotography@gmail.com
Thanks for browsing!