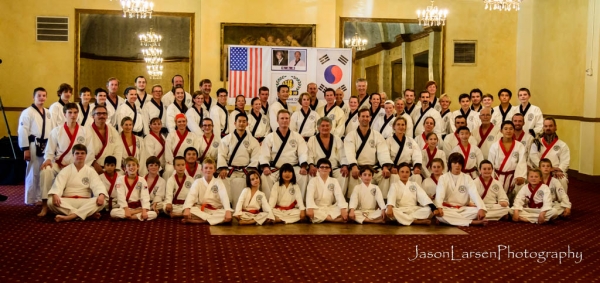 On October 18th at the Colorado Hotel in Glenwood Springs, CO, I was able to attend a Dan classing.  From what little I understand, this is where candidates have a practical exam in front of a panel of instructors to qualify for their next advancement in rank.
This is a photograph of the candidates, front and back rows and the panel of judges, center row.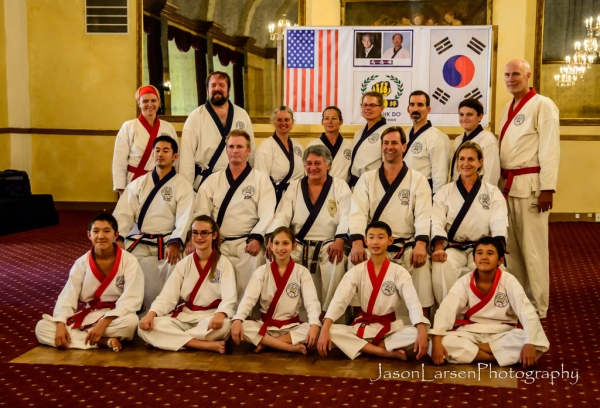 It was very fun to watch and to photograph these candidates when they were sparing.  Being a hotel  ballroom the lighting for fast action photography left much to be desired.  My zoom lens is the excellent Nikon f/4 24-120mm.  It's downside in these situations is the maximum aperture of f/4.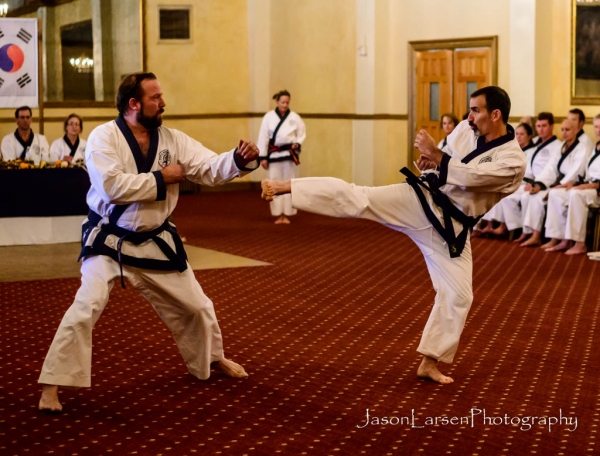 To stop the action like I wanted, I needed a shutter speed in the 1/400th range or above.  With the zoom lens being limited to an f/4 the ISO requirement was just to high and grainy for my taste.  The D800 does remarkably well at high ISOs, but at 4000+ I wanted a little less grain.  In these photographs the ISO I am using is ISO 2000 and 2500.  With some noise reduction and then downsampling to post on the web, they look amazing in their lack of noise.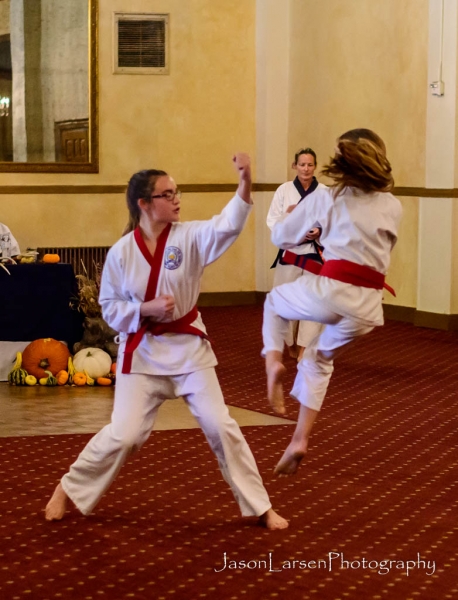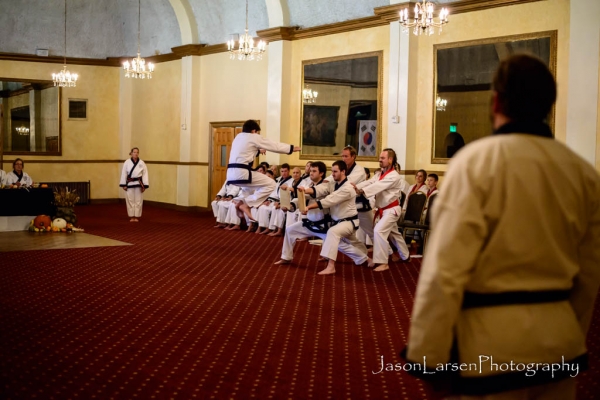 One of my fellow photography friends Loree Johnson, (www.loreejohnson.com) posted on her website a few weeks ago about using her fast portrait lens to do low light landscape photography.  Remembering this as I was preparing to leave for the event, I threw in my 50mm f/1.8 and my 85mm f/1.8.
As it turned out the 50mm was a great focal range for the event in the hotel ballroom. I was able to use this lens with an aperture of f/2.2 and a shutter speed of 1/500th and an ISO of 2000 or 2500.  So, I would like to echo her advice to remember your fast portrait glass when you are doing other photography in low light situations not just portraits.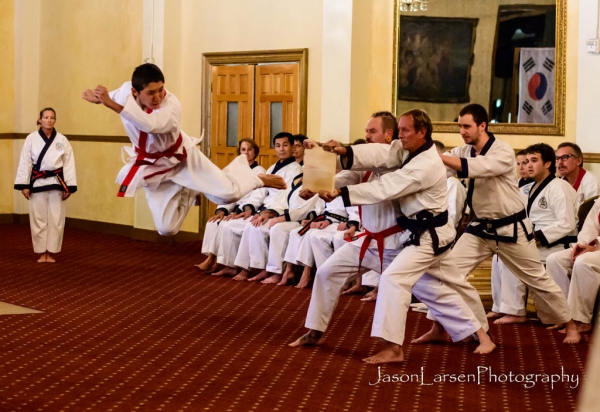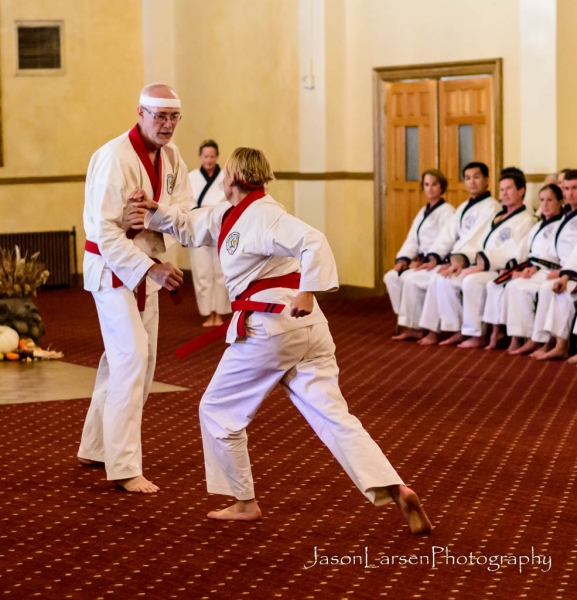 So my learning tip for the event is, if you go to shoot sporting events in poorly lit gyms and auditoriums, bring along your fast glass to help you increase your shutter speeds without going into the stratosphere with your ISO.
Here is the gallery of images from the day. Enjoy!
Please follow and like us: